Teen Portrait Session for Louisville 8th Grade Grad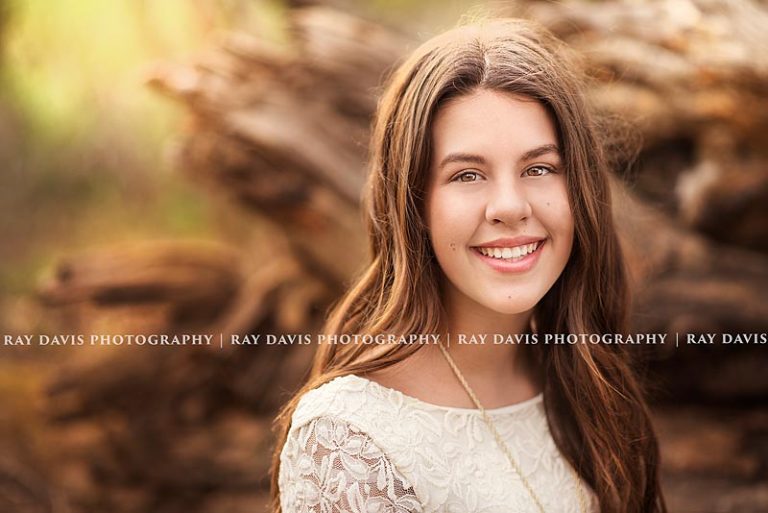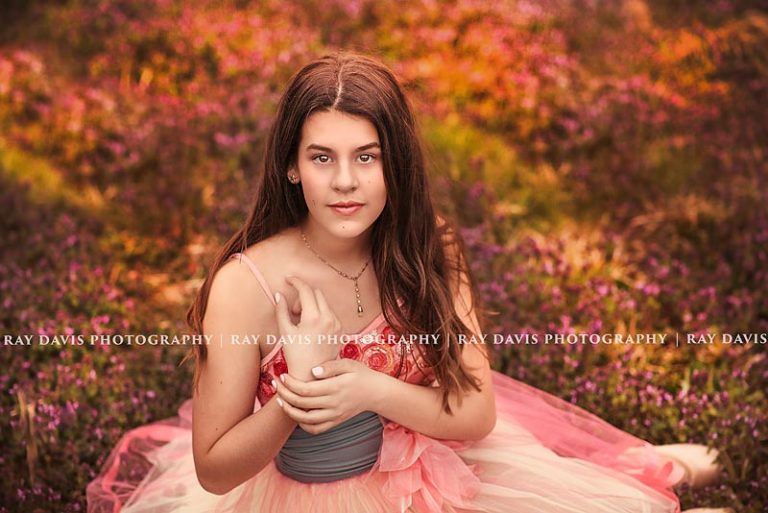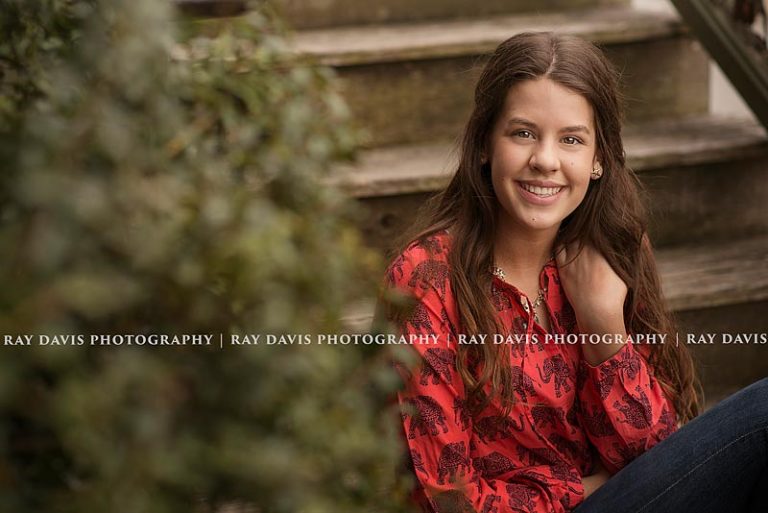 Louisville Teen Portrait session | 8th grade grad
Throwback to this beautiful session with Sarah Kate. Sarah Kate's Mom contacted me to help celebrate her daughter's 8th grade graduation and to have updated teen portraits.  Graduating 8th grade is a huge transition as your child is growing into a young adult and no longer just a kid.
We started our session in Anchorage Trail as it offers so much variety if you know where to look.  Then I asked Sarah Kate and her Mom to follow me to a secret location I had scouted a few days before positively filled with blooming purple clover.  True story – I keep an updated log of quick cell phone snaps of all my favorite shooting locations and update them regularly for the changing of the seasons. This lets me be aware of any changes to outdoor spaces and allows me to share with my clients to help them plan and shop for coordinating outfits.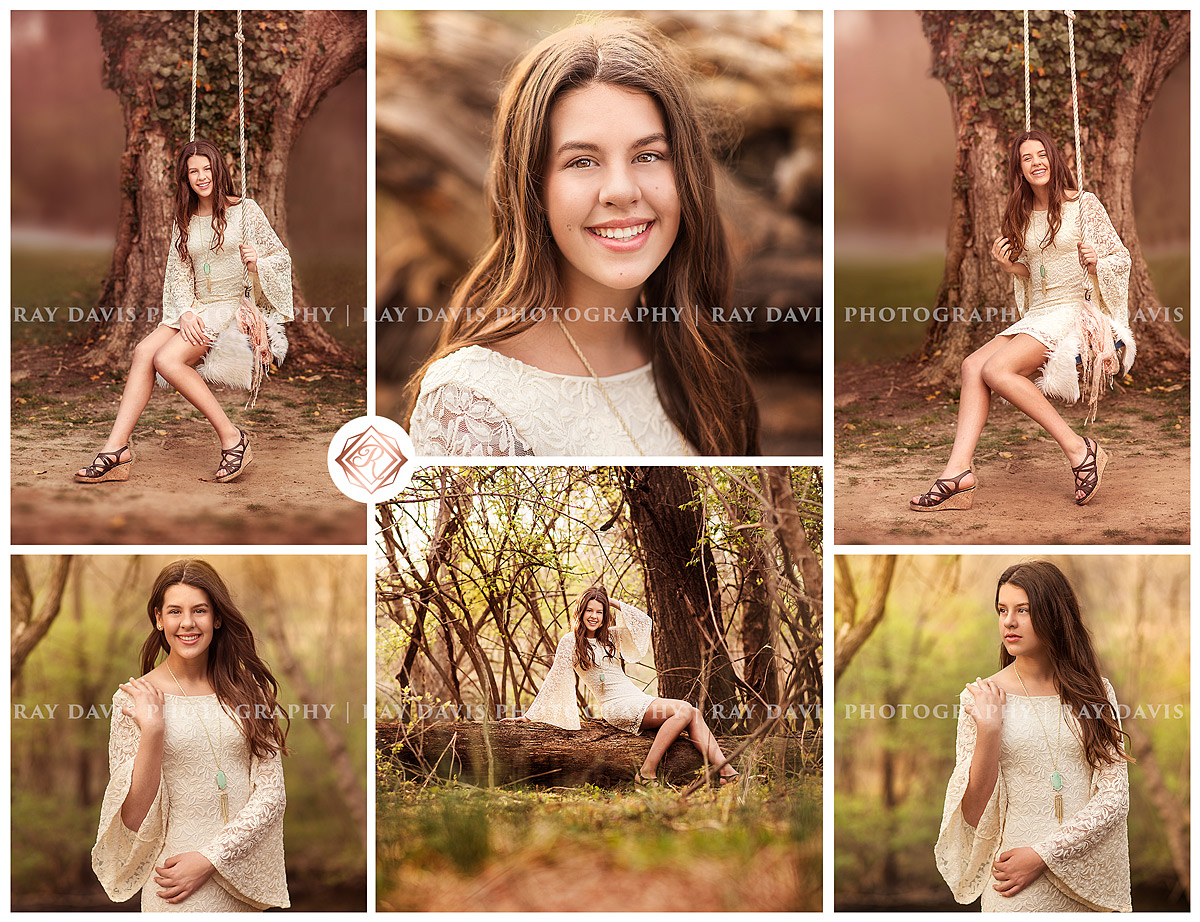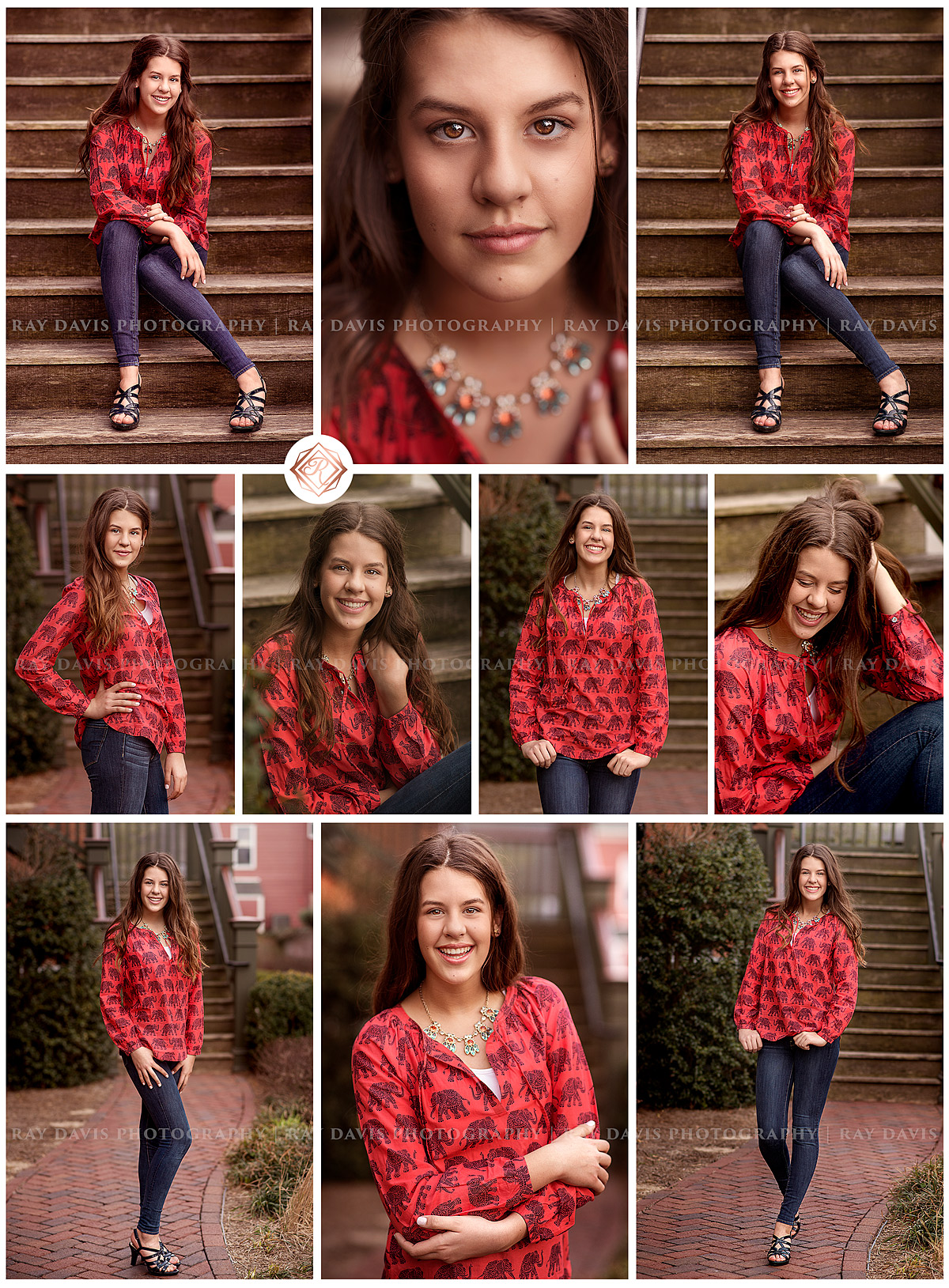 At the clover field, I had Sarah Kate change into one of her ballet performance outfits. We created some fun and magical photos just as the sun was setting. Her Mom loved them so much she added on a Large Metal Wall Art piece to her order of her dancing in the field to have proudly displayed in her work office and cherish daily even when away from home.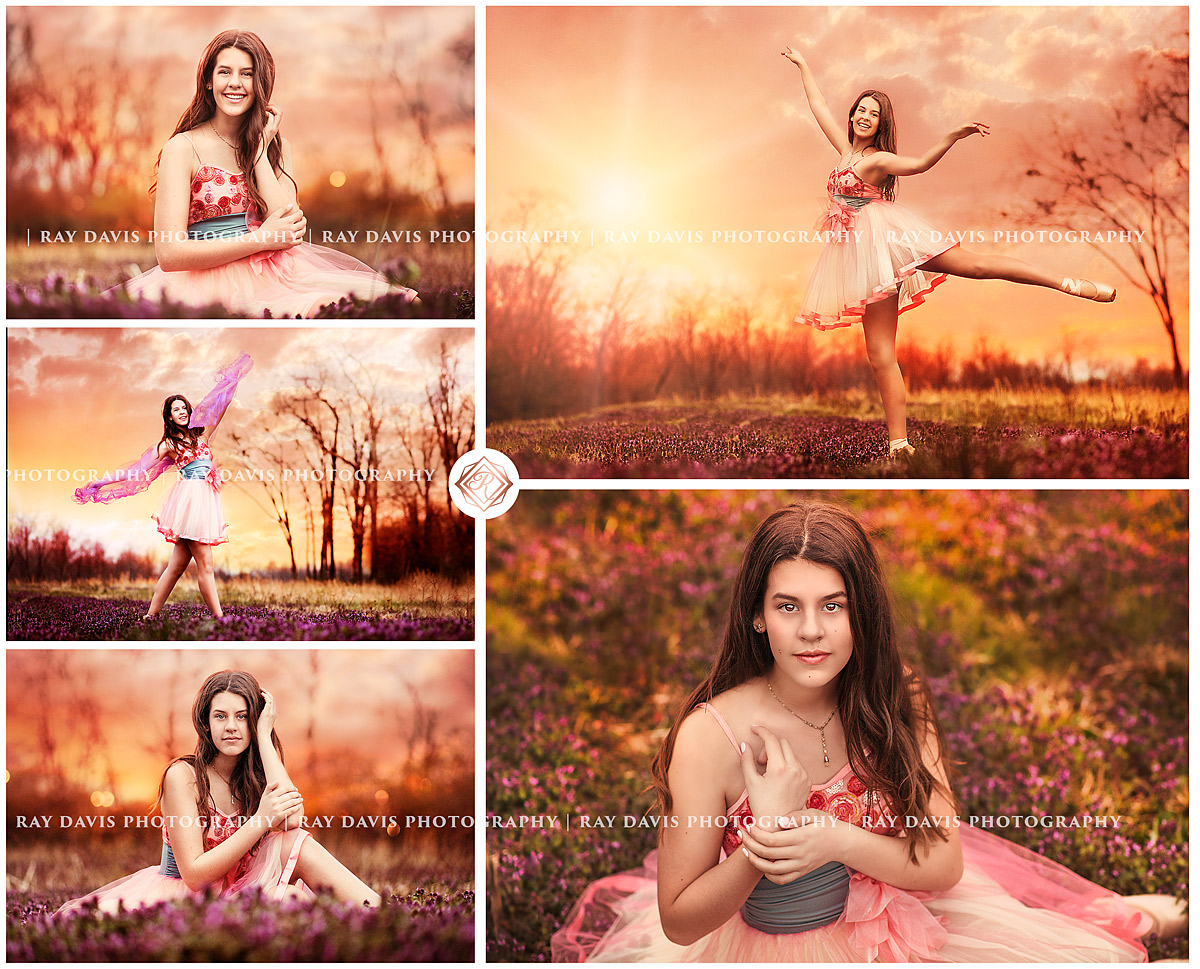 At our order and reveal appointment, Jane, Sarah Kate's Mom, shared with me that she wanted a matching framed collage that would coordinate with their eldest daughter's senior portraits they had done by a different photographer.  I am always more than happy to set my creative gears to working and so I mapped out a matching design and fit for their space so they could proudly display the framed wall art pieces of both daughters.  It turned out so well, and Jane was thrilled!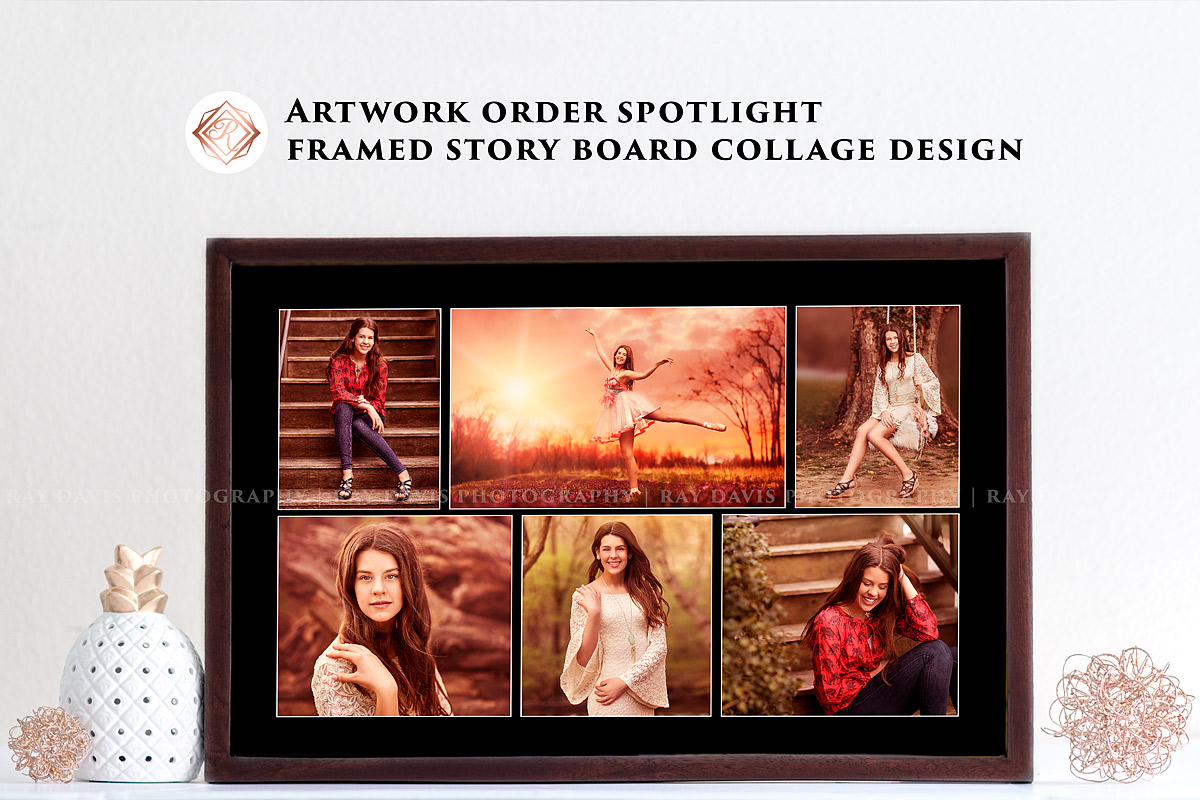 Know an 8th grade graduate? I would love to help you boost their confidence before heading into their freshman year and help you capture these last stages of their childhood.  Working with Louisville teens to boost their self-perception and motivate them forward is the passion behind my business.  Saving these precious memories for Moms is the sprinkled topping on my ice cream (yes I just came up with that analogy lol).
So don't wait any longer. Reach out early so that I can be your secondary accountability partner to making sure you don't miss this moment. When it comes to booking a session, feel free to contact me months to a year in advance. I will be there for you to reach back out when the time is right for your portrait session with reminders in my calendar. All because I never want to hear you say " I wish we had pictures then". Reach out today!
Save these last stages of childhood with a teen portrait session with Ray Davis Photography. Eighth Grade grad girl happily poses for pictures with Louisville Teen Photographer  in Anchorage KY.