Understanding Crop Ratios: What are print sizes?
understanding crop ratios: What are print sizes?
Have you ever tried to make prints of your digital photos and for some reason you wound up with cut off heads?
Not all photos are the same and some print sizes may not work for them.
How this problem started:
In the U.S. our standard desk print sizes are 4×6, 5×7, and 8×10. Each of these are a different crop type.
Most  images tken with a camera are a 2×3 ratio – which perfectly scales to a 4×6 & 16×24 print sizes. Howerver, for 5×7 and 8×10 this requires cropping to occur.  Otherwise you would stretched bodies and squished faces. No one wants to appear wider.  See the example below.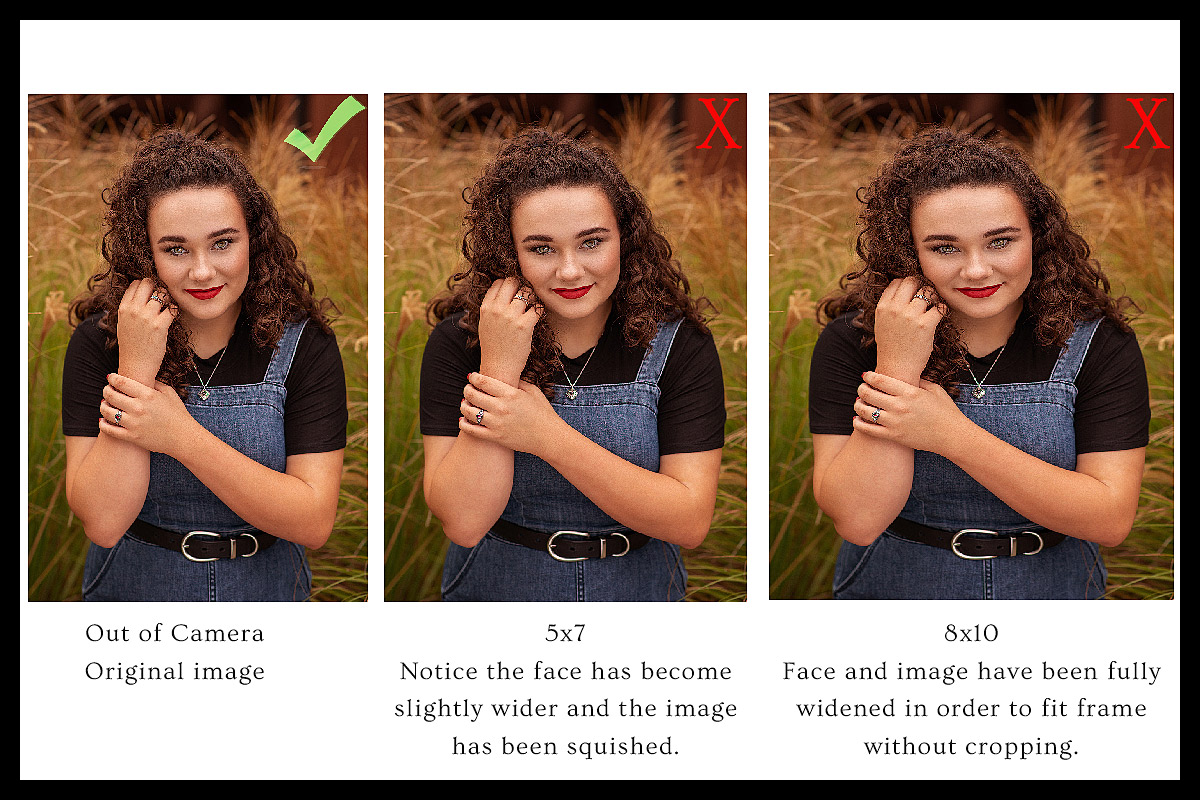 For Phone photos the original image size is different once again and the size varies by phone type. You can have even more issues with sizing if you crop the image using your phone as well before trying to print as this down grades the quality of the file and creates another crop ratio again. 
Image files can become damaged and downsized accidentally very easily. I suggest checking out my post here about mistakes to avoid.
To help you understand crops here is a image of the most common sizes: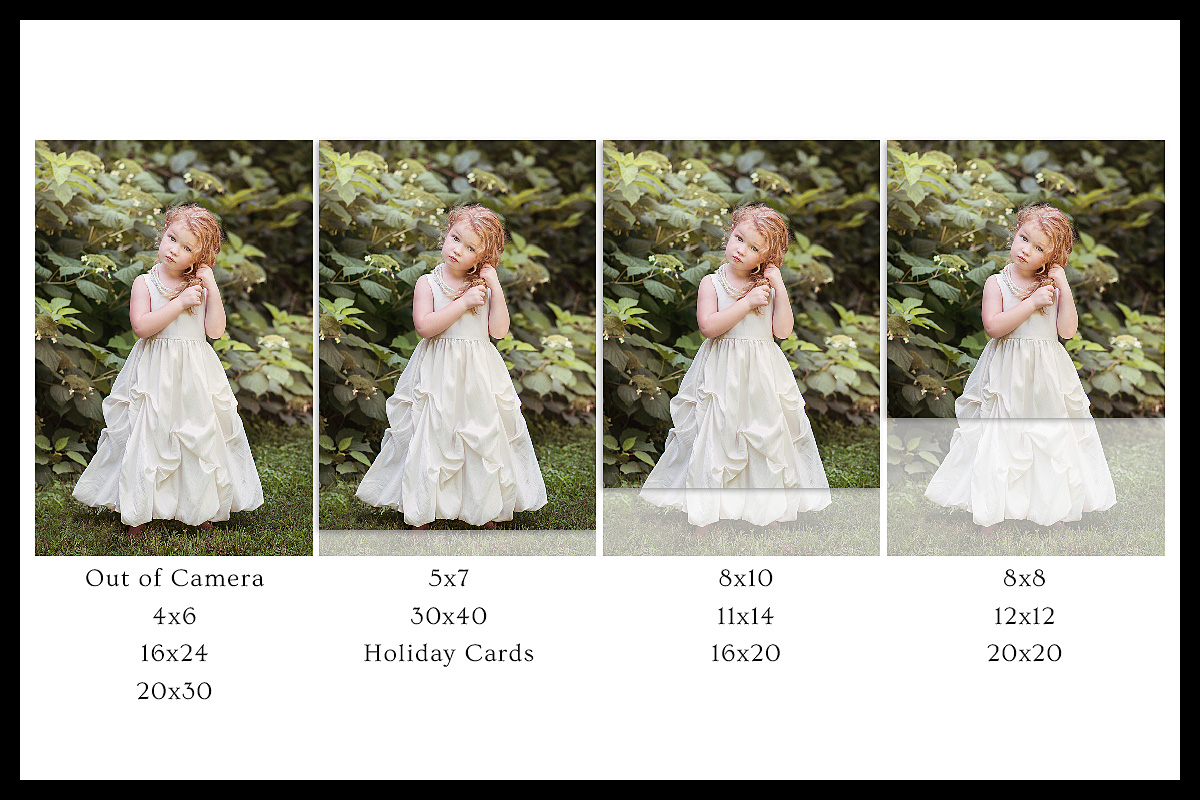 Sometimes not being able to fit your original image into the crop you want can be frustrating, especially when you already have a frame in mind.
When you order your prints through Ray Davis Photography, I take extra care to sizing and printing your final photos. This includes creating the best crop for your image. This added service is complimentary when you order your prints. If able I artfully edit your photo to fit the particular crop size in mind. Not all images are able to be altered this way, but when able it is automatically done for your order.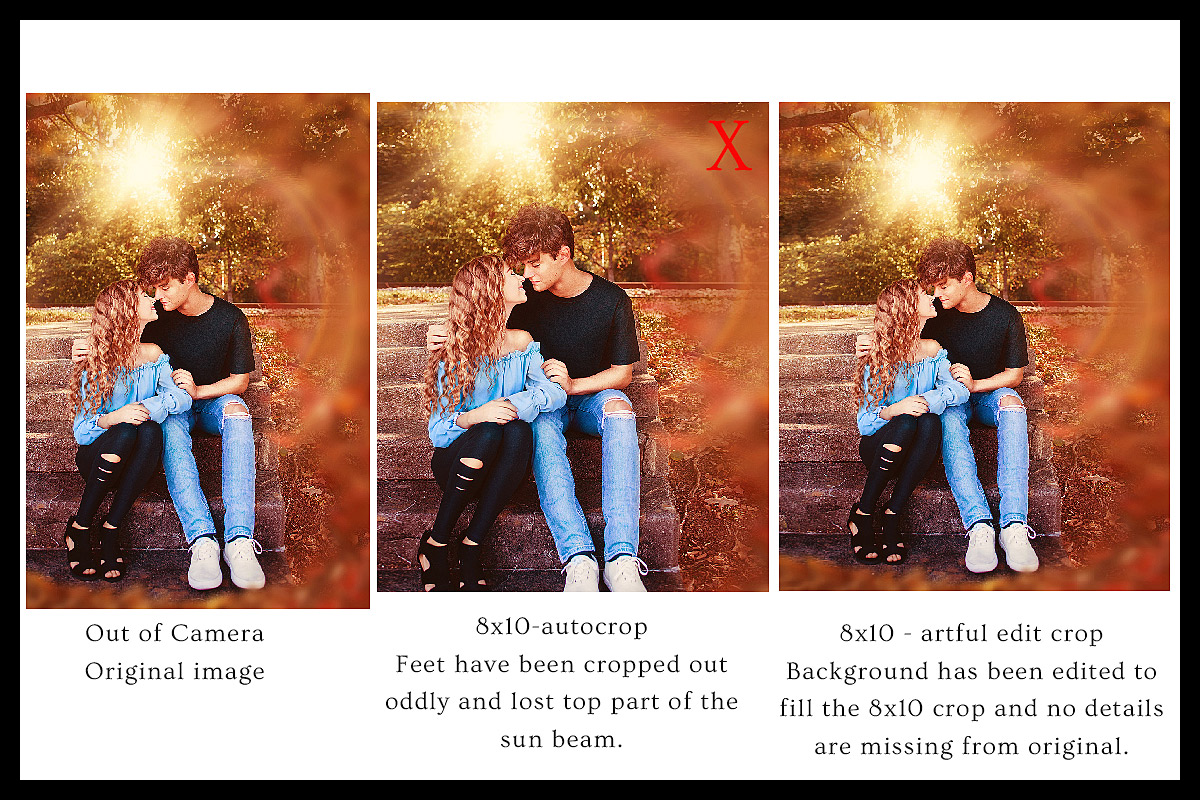 This is not a service offered when you choose to print elsewhere. Ray Davis Photography does not provide technical help with ordering your prints through other services.  As your photographer, I pride myself on the quality of the images I produce. I can only guarantee the quality of prints produced through myself because of the technical expertise involved to the quality of the labs I  am calibrated with. There are so many things that can go awry when dealing with digital images and my knowledge of this is what you get when working and ordering through me which is why I encourage all of my clients to do so and include prints in my collections and packages for accurate representation of your images.
Check out these tips for printing your photos here and keeping your digital images safe.
Louisville Photographer, Ray Davis Photography, teaches about printing sizes and crop ratios so that you can better enjoy your memories at home. Printing pictures isn't as easy as it seems.