A Father's Legacy in a Senior Guys Portrait Session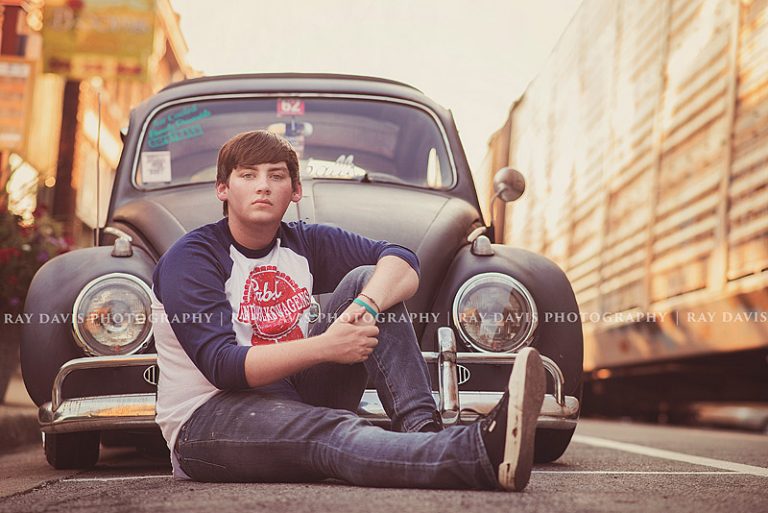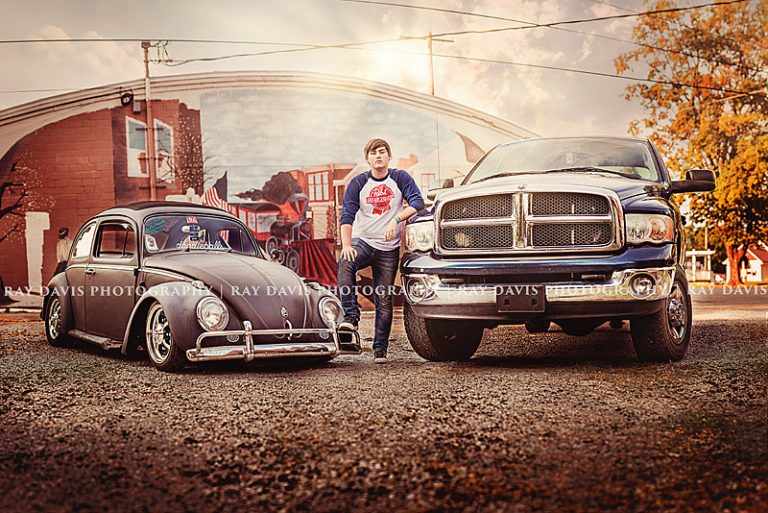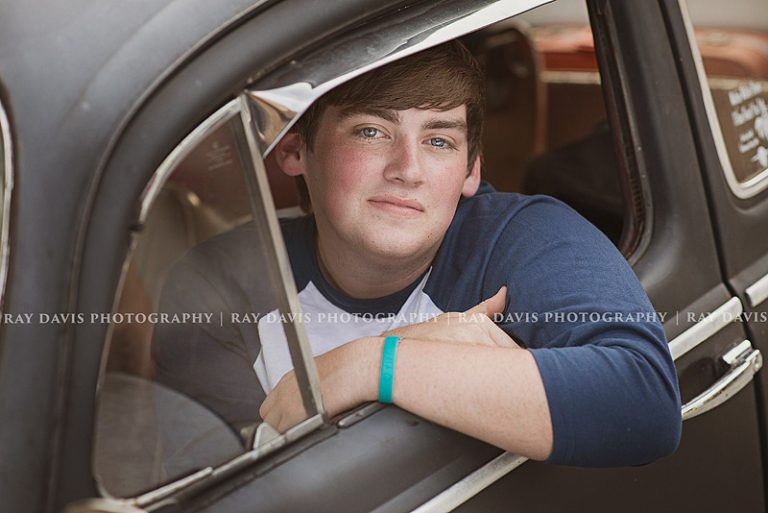 A Father's Legacy in a senior guy's portrait session
Today is a throwback share to this Senior session in Lagrange, KY with Shane. Shane's mom contacted me wanting to create some special senior portraits for him. It isn't often that I get a chance to do guy senior pictures – so I was thrilled that she reached out to me. Guys are not always just as thrilled to get their photo taken – so we chatted about what could make these images more special for him.
Shane's Dad had passed away many years ago – leaving his son not only his truck, but his vintage VW beetle. Shane had taken on all the repairs and up keep of that VW bug & powered it with love and red bull (No really Red bull – see the pictures below lol).
We transitioned from the traditional senior portraits highlighting Shane and his love of skateboarding to VW bug he's loved and cared for in his father's place.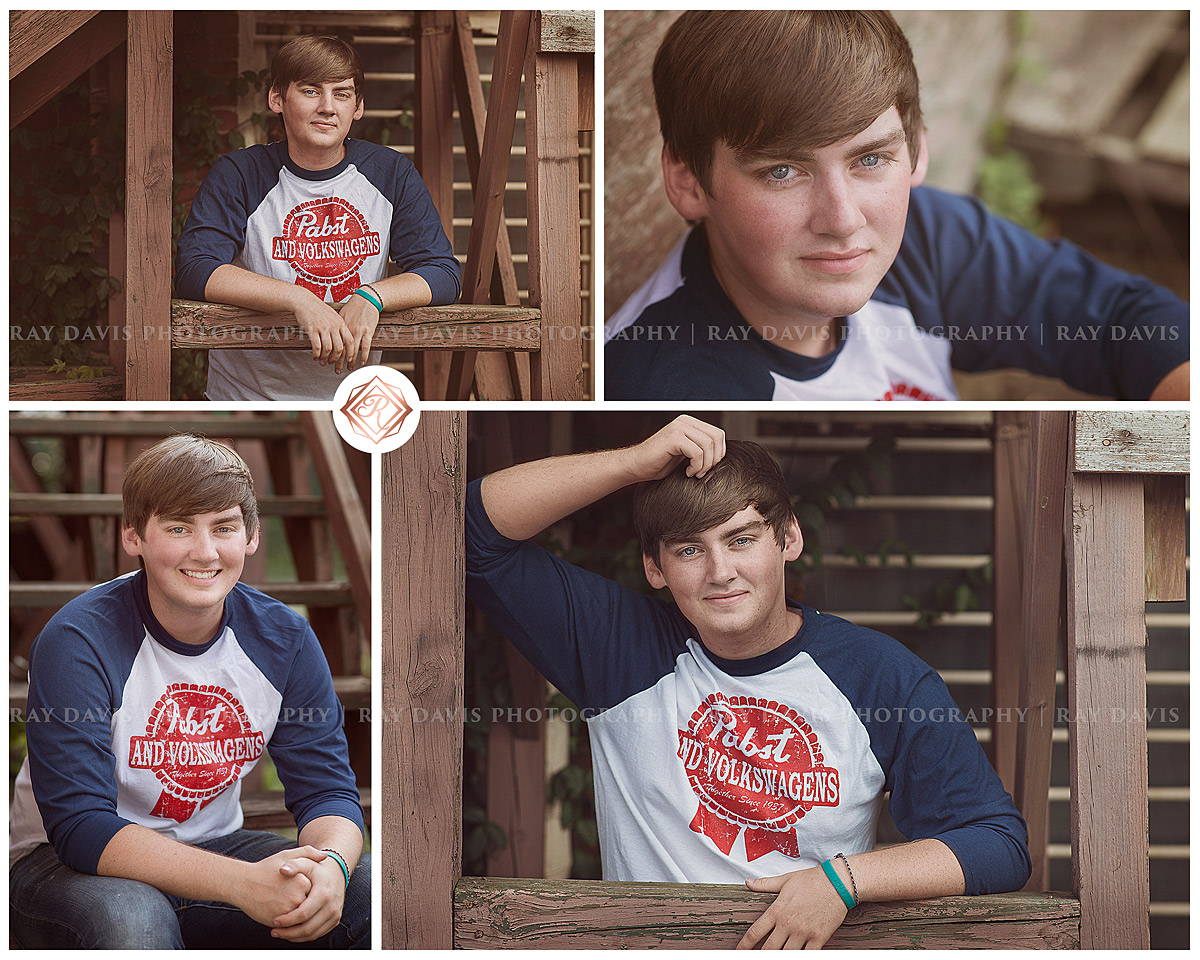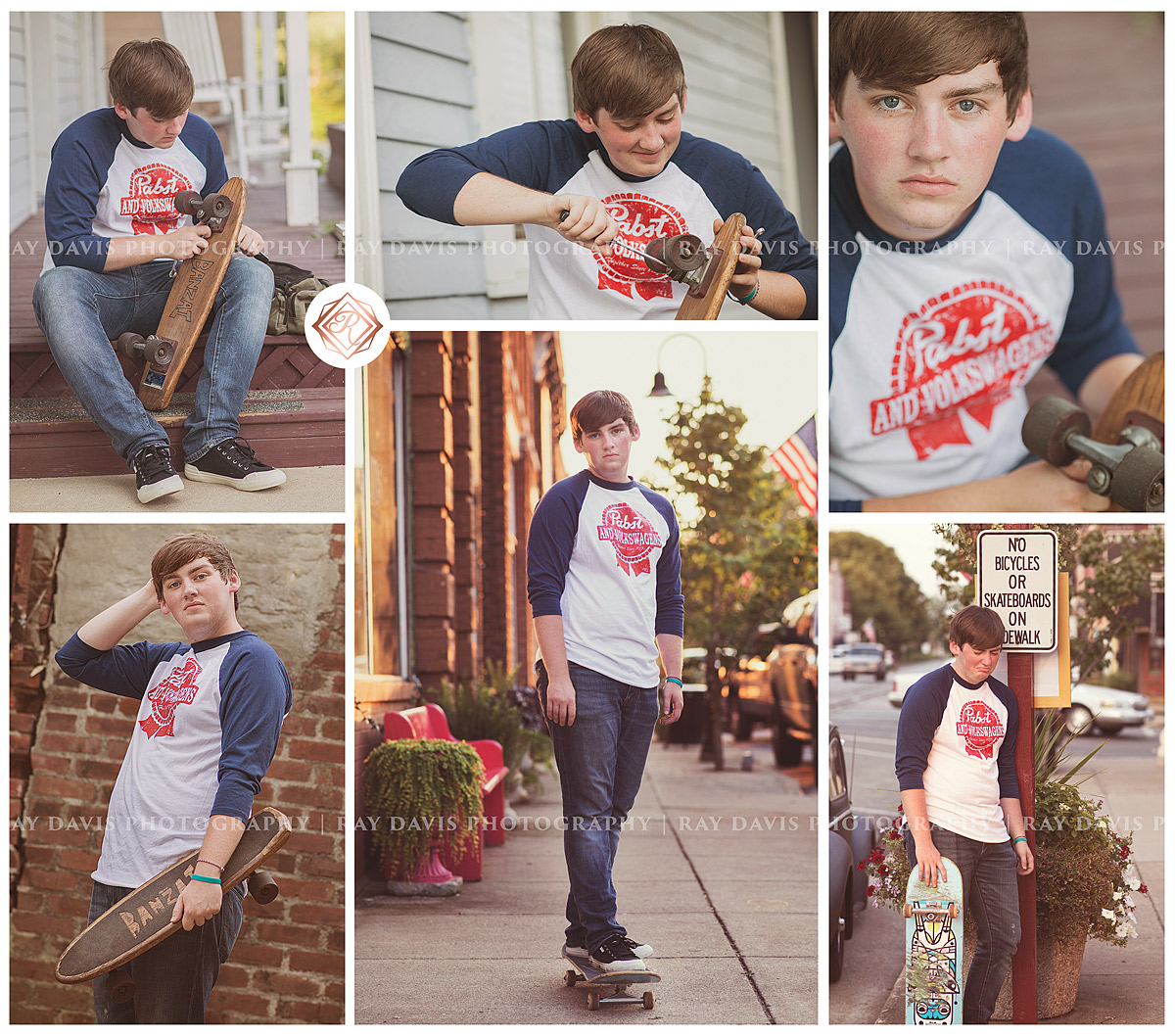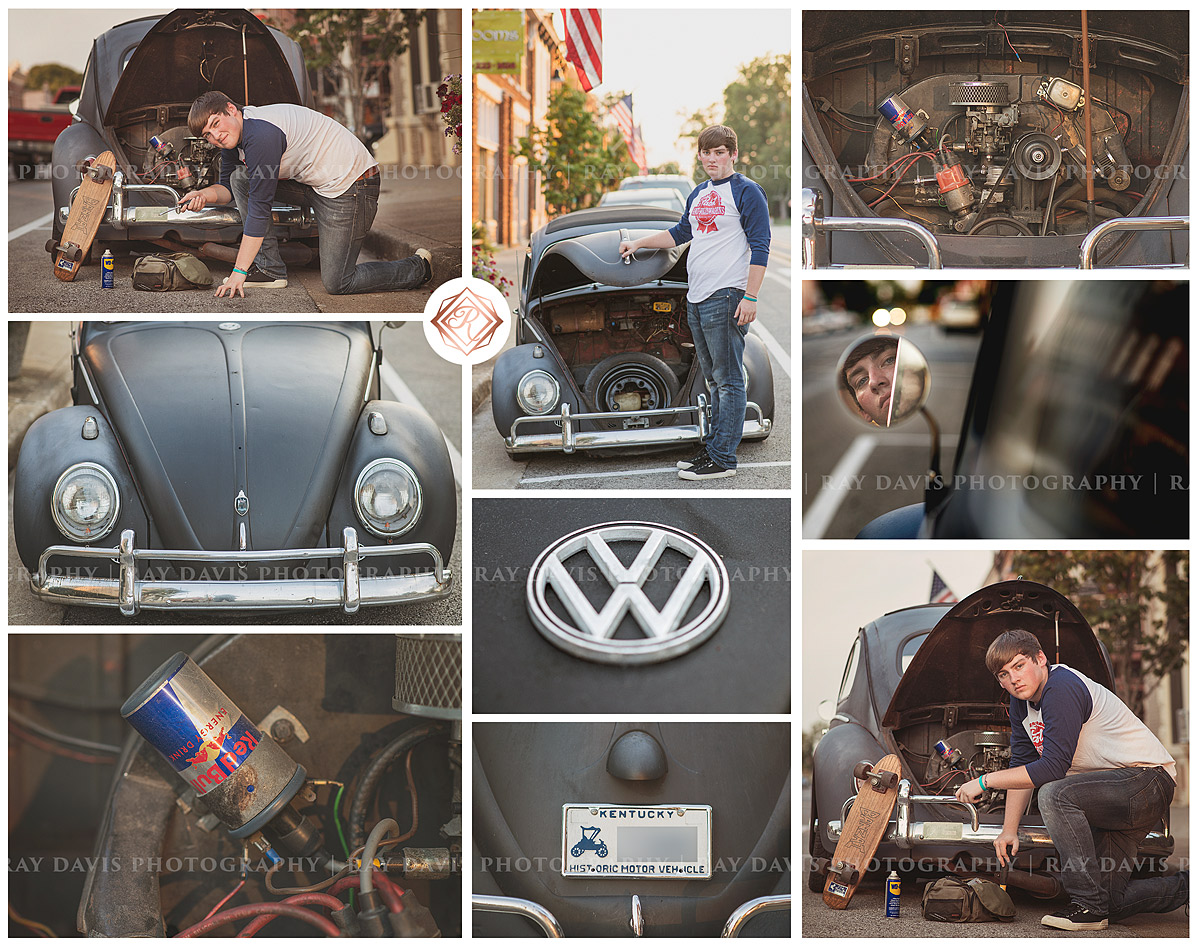 I knew with such a precious legacy that I wanted to create a special image just for him that included both vehicles his Dad left behind.
This is where my photographer expertise came in handy. Lenses really matter for professional pictures. If I were to use a wide angle lens for the shot of the 2 vehicles then more of the background would be in the frame and the cars would be larger than the wall behind them – It also would warp the edges of the image. So this required a long lens to create the desired depth, but this also meant only a small part of Shane fit in the frame of the shot – never mind the vehicles. 
So I captured 60 frames of photos – creating a panorama to be stitched together in post.
The resulting Panorama was Shane's favorite and is the image they chose in their portrait collection as a beautiful 20×30 Metal Wall Art piece for their home.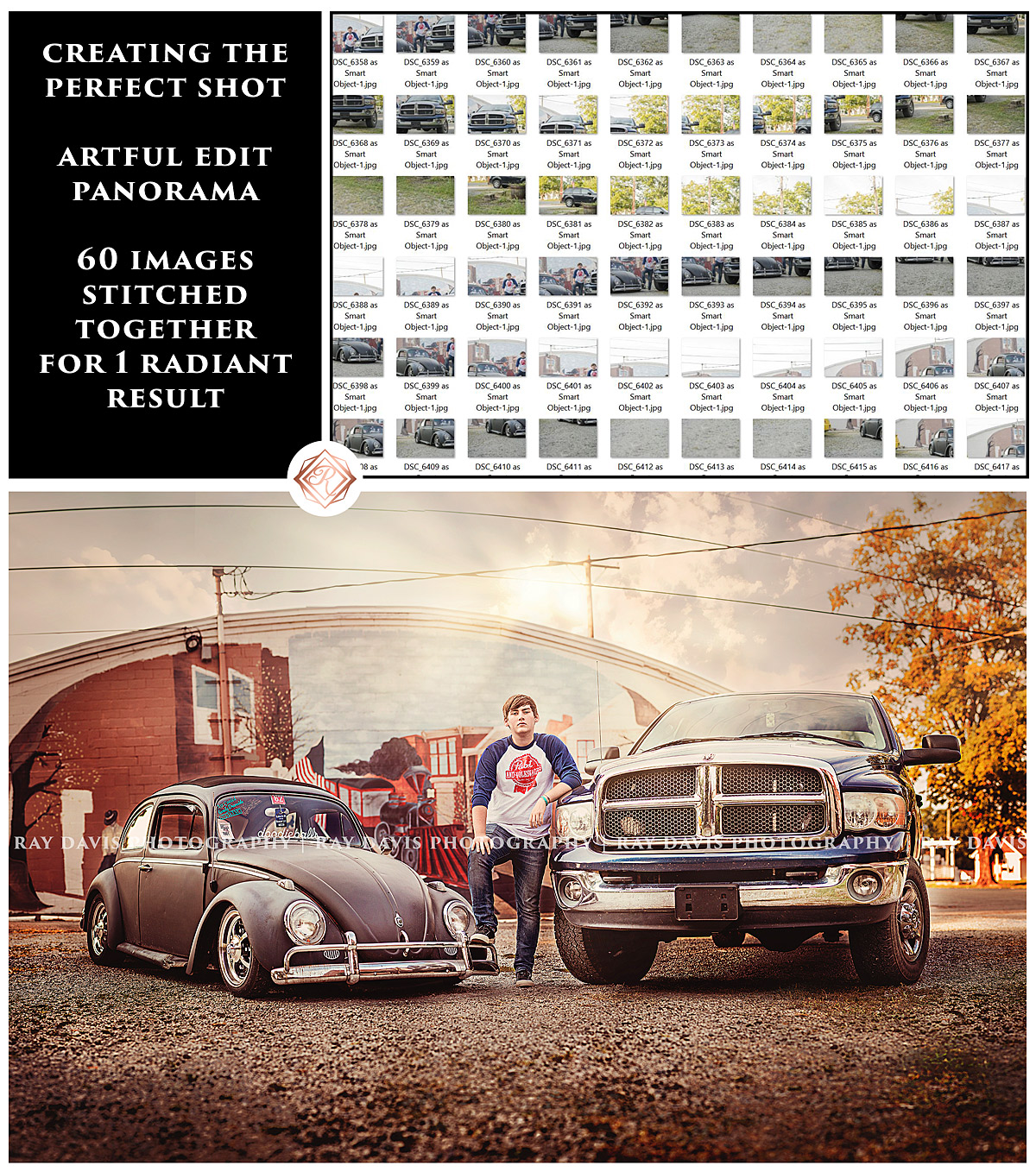 Creating special images like this is what drives my passion and Shane's family will now always have these images to treasure for years to come in their home.
If you have a Louisville High School Senior boy or guy that you'd love to celebrate with a portrait session – I would love to be considered as your photographer. Guys Senior sessions can be just as meaningful and important. Even as a wife I can tell you that I would have been thrilled to have had my husband's senior pictures to look back at as well and regret that its something I will never have added to our family memory album for our kids to look back on.  These memories of you / your son deserve to be captured and cherished – even though they may not always appreciate it as much right now – as years pass  they will only become more and more valued by you and them and those that love them. 
Portrait Session in Lagrange KY for South Oldham County High School Senior. Louisville Photographer, Ray Davis, captured these senior pictures feature the upcoming Grad's truck and VW Beetle.