How A Louisville Small Business Upped Their Instagram Game | Content Photography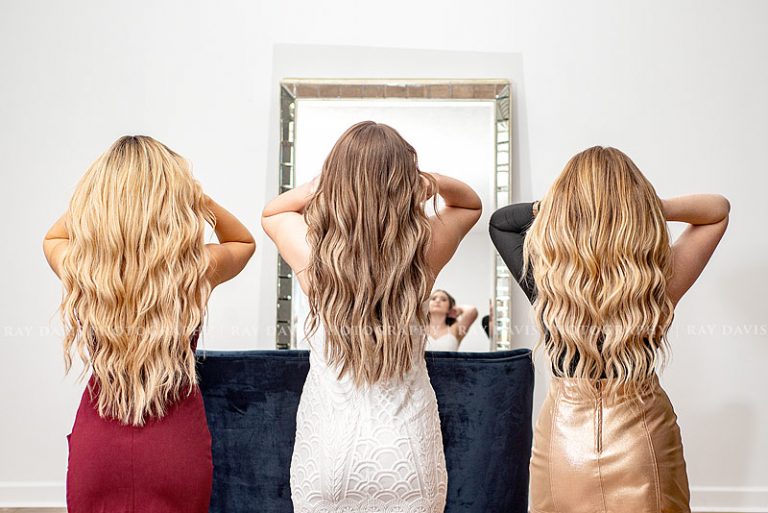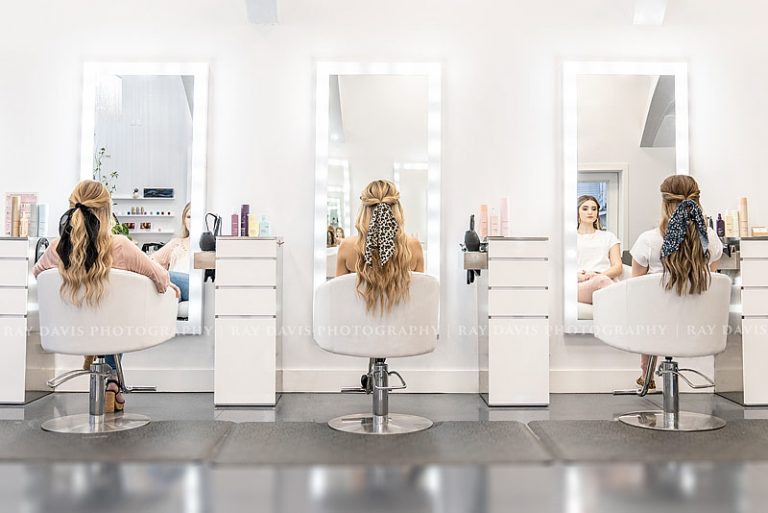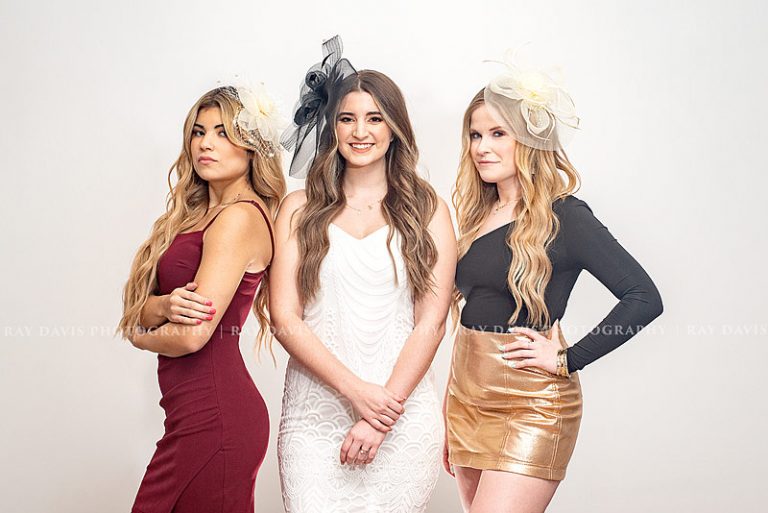 Custom Content Photography | Louisville Small Business | Emma Justine Salon
Recently, I had the pleasure of working with Emma Justine Salon & Spa in Louisville's Middletown area. 
Emma Justine Salon & Spa is a gem hidden in East End Louisville for all your Hair and Beauty Facial needs. They have a high-end lounge style space with a clean white aesthetic. They specialize in NBR or hand-tied extensions – which are gorgeous!  If you have ever dreamed of having mermaid hair this is the place for you! 
From hair cuts to hair color, to facials and massages  – they have something for everyone! And I mean everyone – Men too can experience the Manly facial or snag a men's cut.
I may be biased, but if you are looking for a new hair salon in Louisville for your next hair cut and color – I could not recommend Emma Justine Salon more! 
This Spring, owner Amie (Emma) reached out to me to help them create the branding styled images for their social and web content to help promote and showcase their Louisville Small Business to their clients even more. They needed some more content images of their extensions and braids. For this photos are essential as images are social proof of your quality and business. 
After a personal consultation over their needs, they chose to invest in my quarterly photo content package which includes at least 90 images for 3 months of post worthy content. Check out more details about this package here.
Follow Emma Justine Salon & Spa to see more of our social content together.
Together we planned our session and Emma Justine Salon gathered past clients to be our models for our session. (For Marketing Photography I also provided and required our models to sign model releases for both businesses so that the Salon can use the images in all their marketing materials for the future). After gathering all our shot list together we had a blast seeing our collective vision come to life.  Check out a small selection of the images we captured below!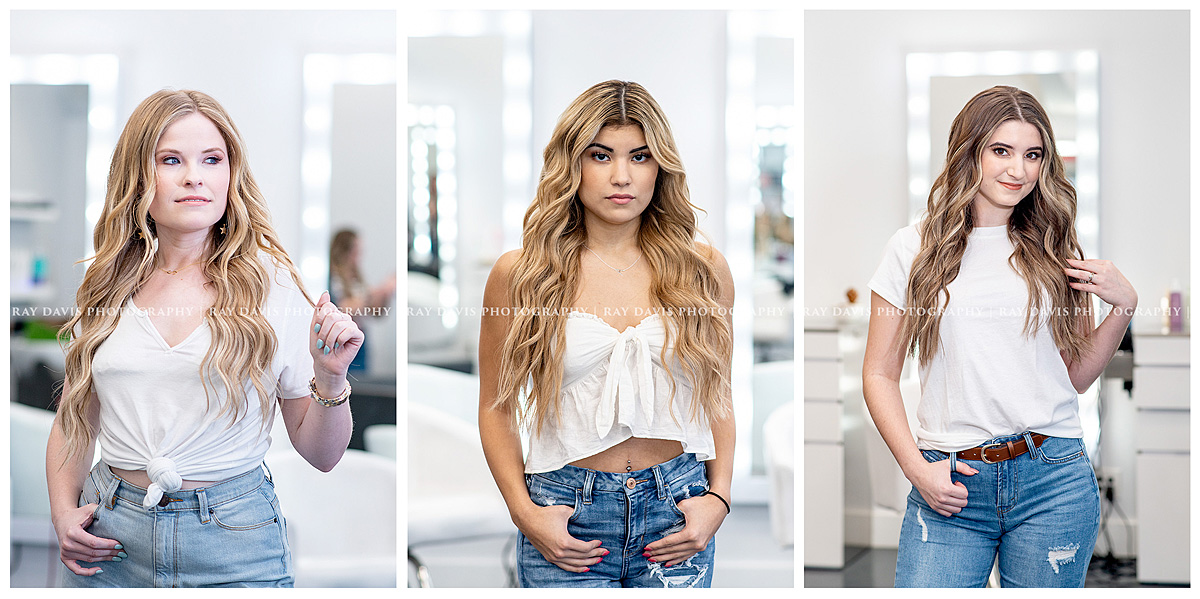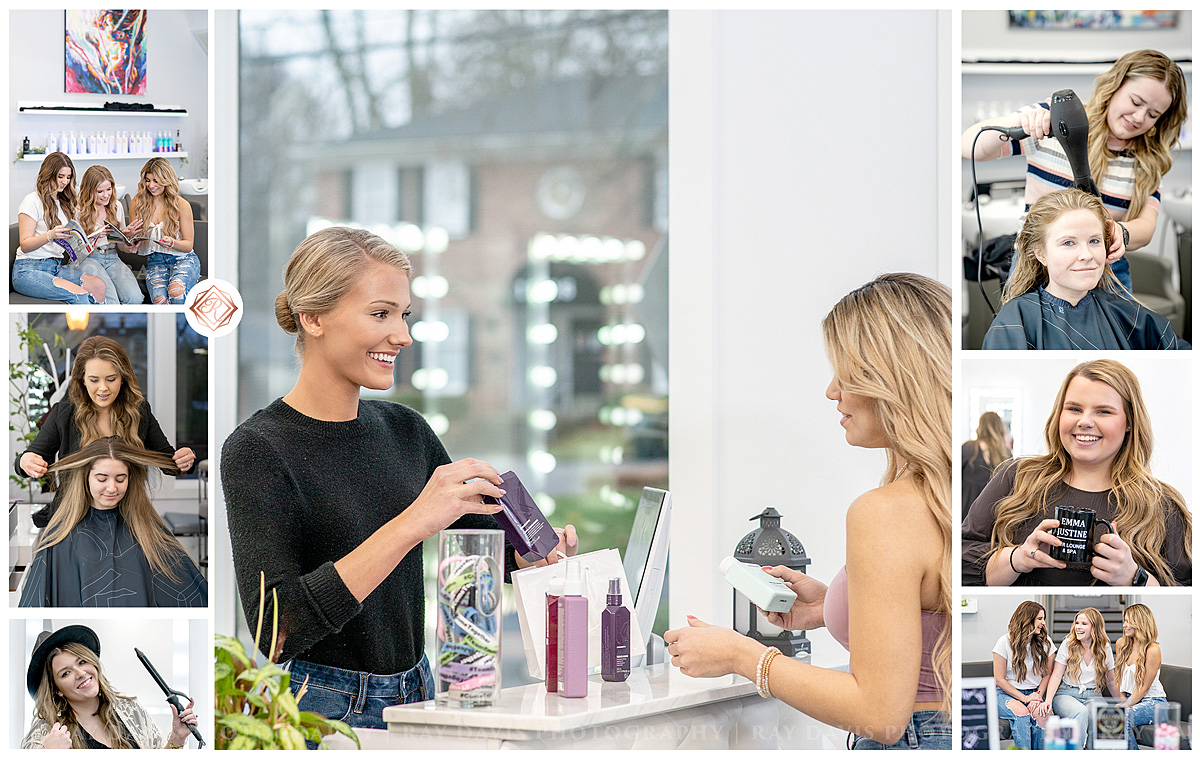 The girls were stars in changing outfits to switching hair styles. I mean just look at those beautiful braids! And I highly recommend Ellie our makeup artist for the day! You can check her out on Instagram here and follow her at Ellies Makeup! I mean isn't she just adorable!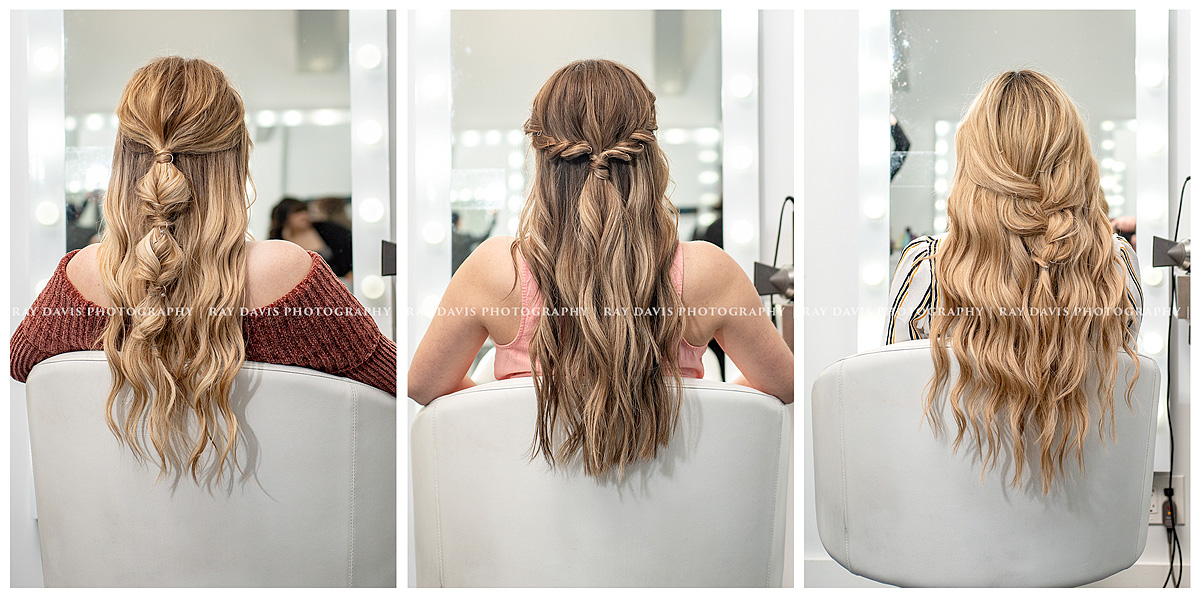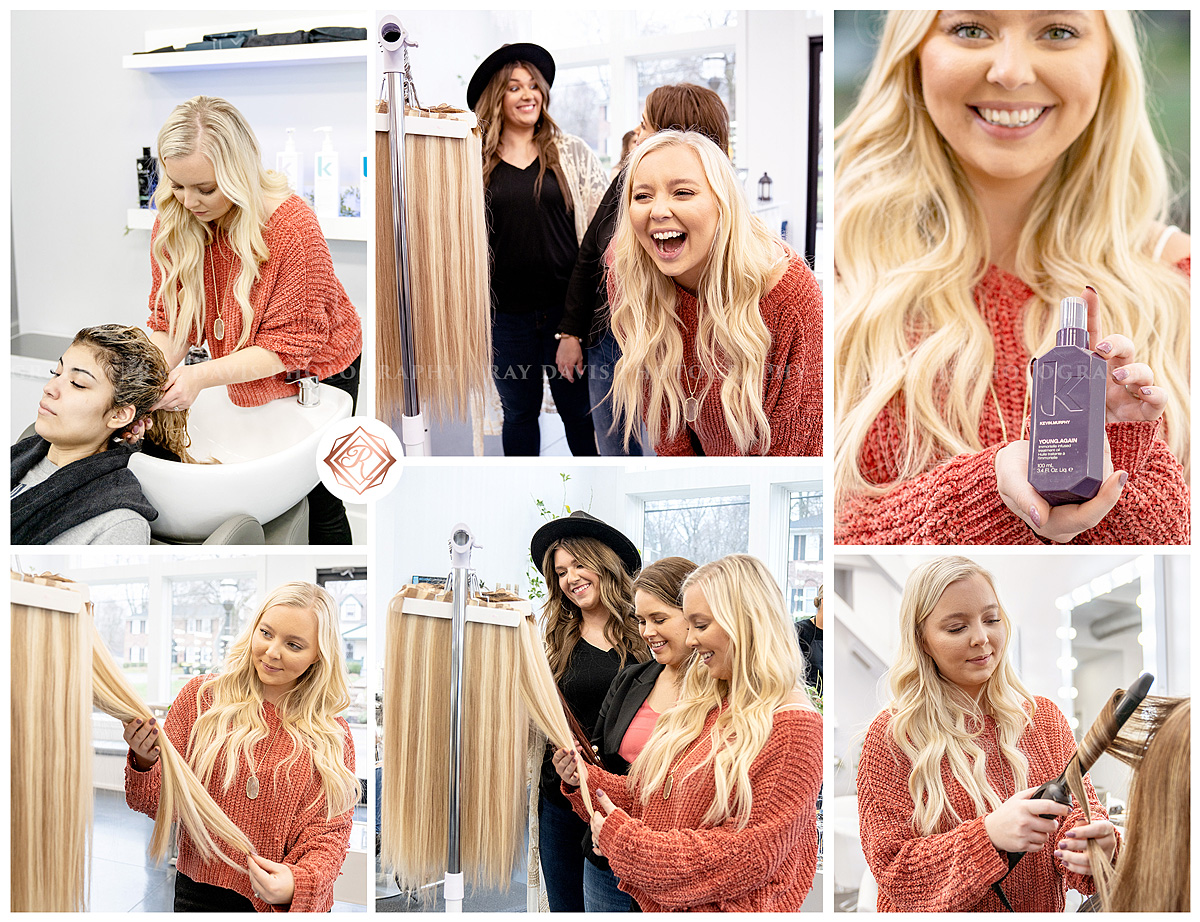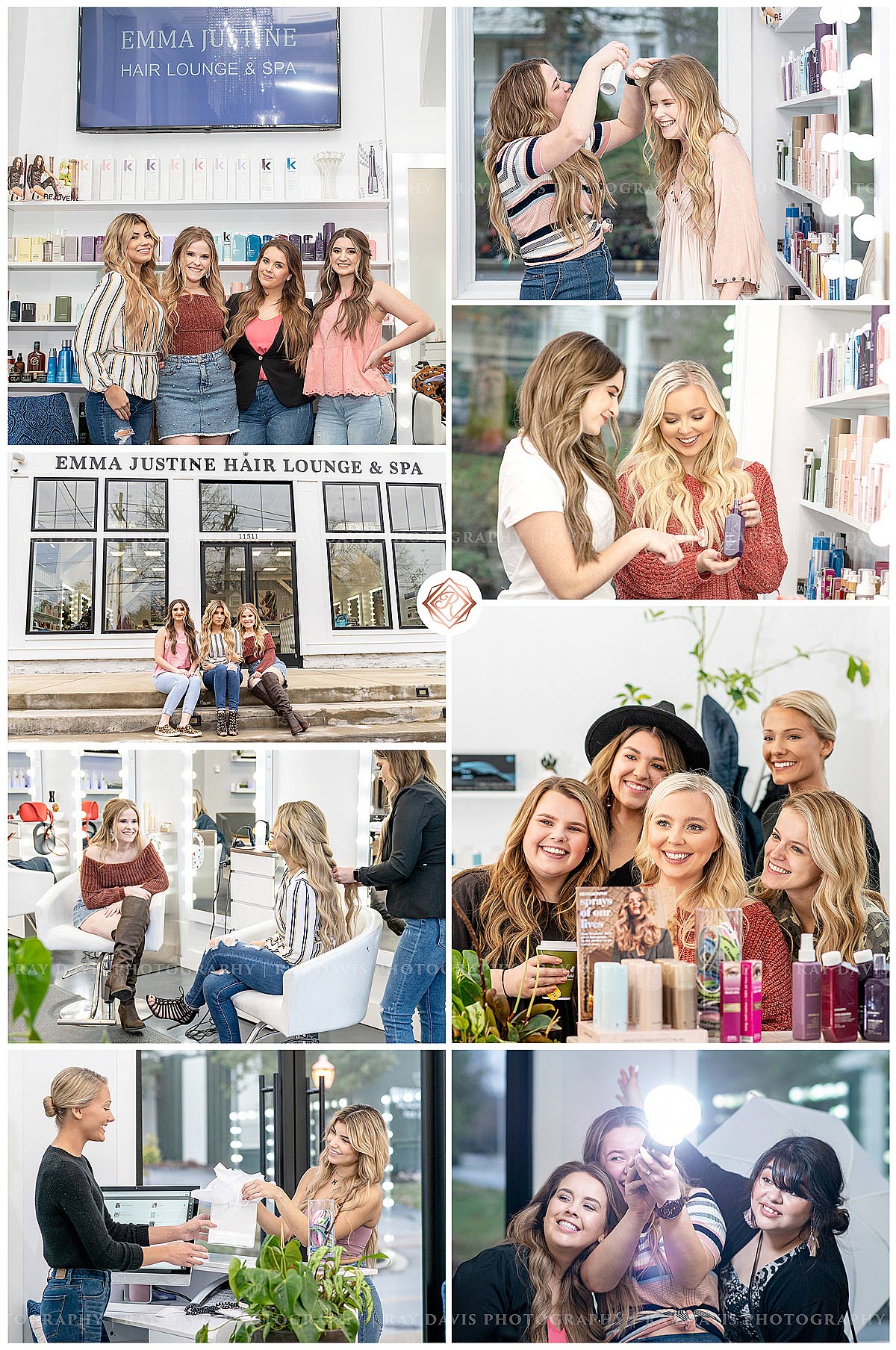 This Louisville Small Business has upper their social media presence with their authentically styled content that we created together. Now they have their own personal stock bank to create visually compelling advertisements and marketing pieces whenever they need.  Removing unnecessary hours of istock searching. Instead they have ready to roll content that already matches the aesthetics of their brand. How cool it that?
I loved the time I spent with the team at Emma Justine Salon and again I highly recommend them for all your hair and spa needs in Louisville. Check them out here!
If you'd love to have your own personal content stock vault with a content photography photosession – reach out as I love helping local small businesses stand out and promote shopping local. All personal branding / business photography sessions will receive a business/ influencer questionnaire form to fill out so that I can learn more about you and your business – so your content is undeniably your style and brand. Take the first step to never struggling to plan your social media posts by contacting me today.
How Louisville Small Business, Emma Justine salon & spa, upped their Instagram Game with content photography with a branding session with Ray Davis Photography. Branding Sessions and Influencer Sessions are a great way to create your own stock photography vault.