Louisville Spring Senior Pictures: It's Never too late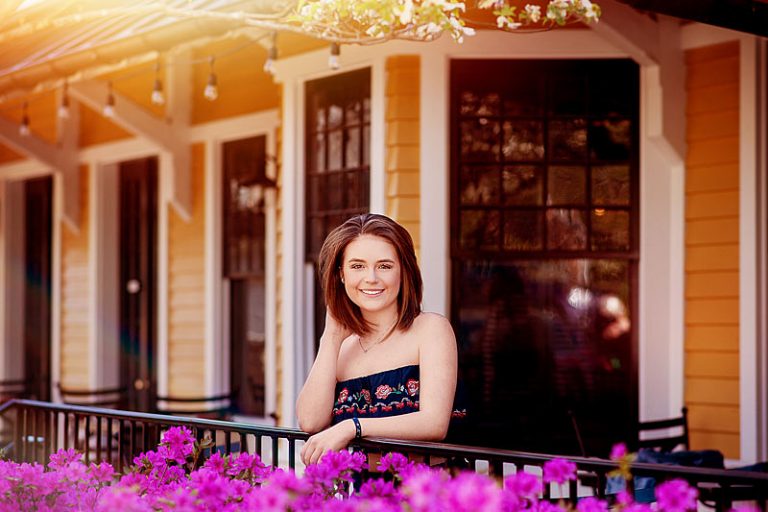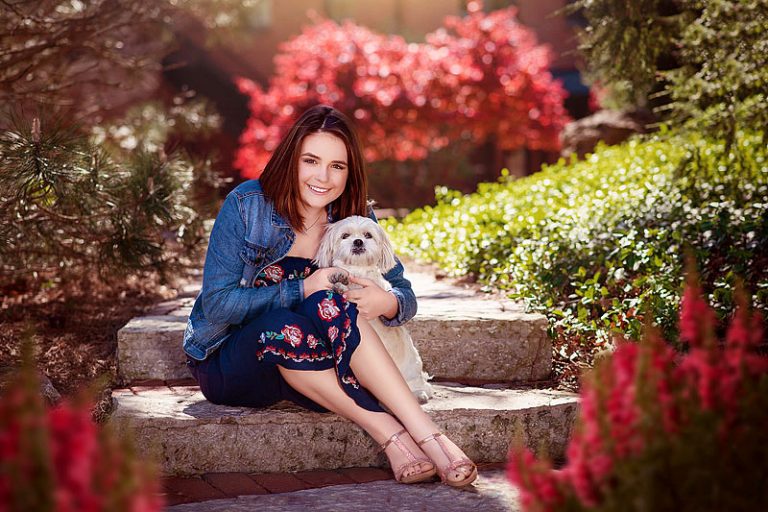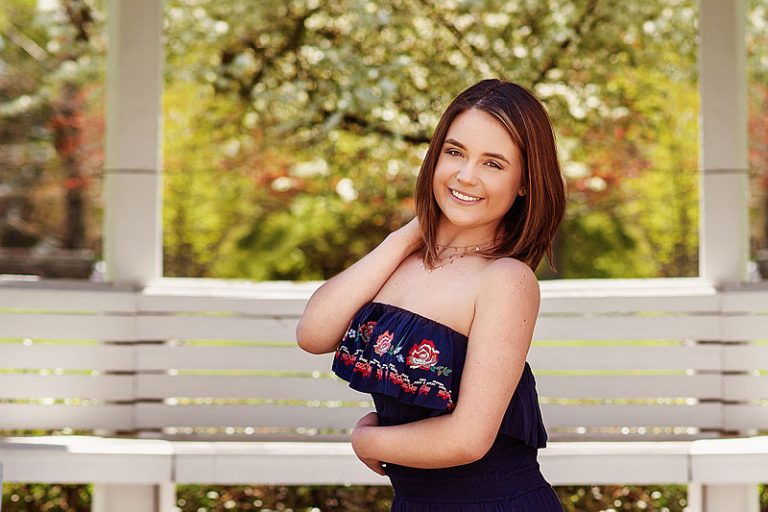 Louisville Spring Senior Pictures: It's Never too late
You missed the Fall Senior Pictures Season and you may think that you missed out having Senior Portrait made – well you'd be wrong!
In fact, SPRING is one of the BEST times of year to have your high school senior photosession. However, it is best to reach out early in January and February to stat planning your session.  Spring Senior sessions can start booking as early as March and go right up until Graduation.  If you are interested in Graduation cards though – be sure to book between March-April to have plenty of time to order and send out announcement cards.
Below is one of my favorite spring senior portrait sessions with Alina! She booked her session in April which was the perfect timing for all the spring flowers to bloom here in Louisville KY.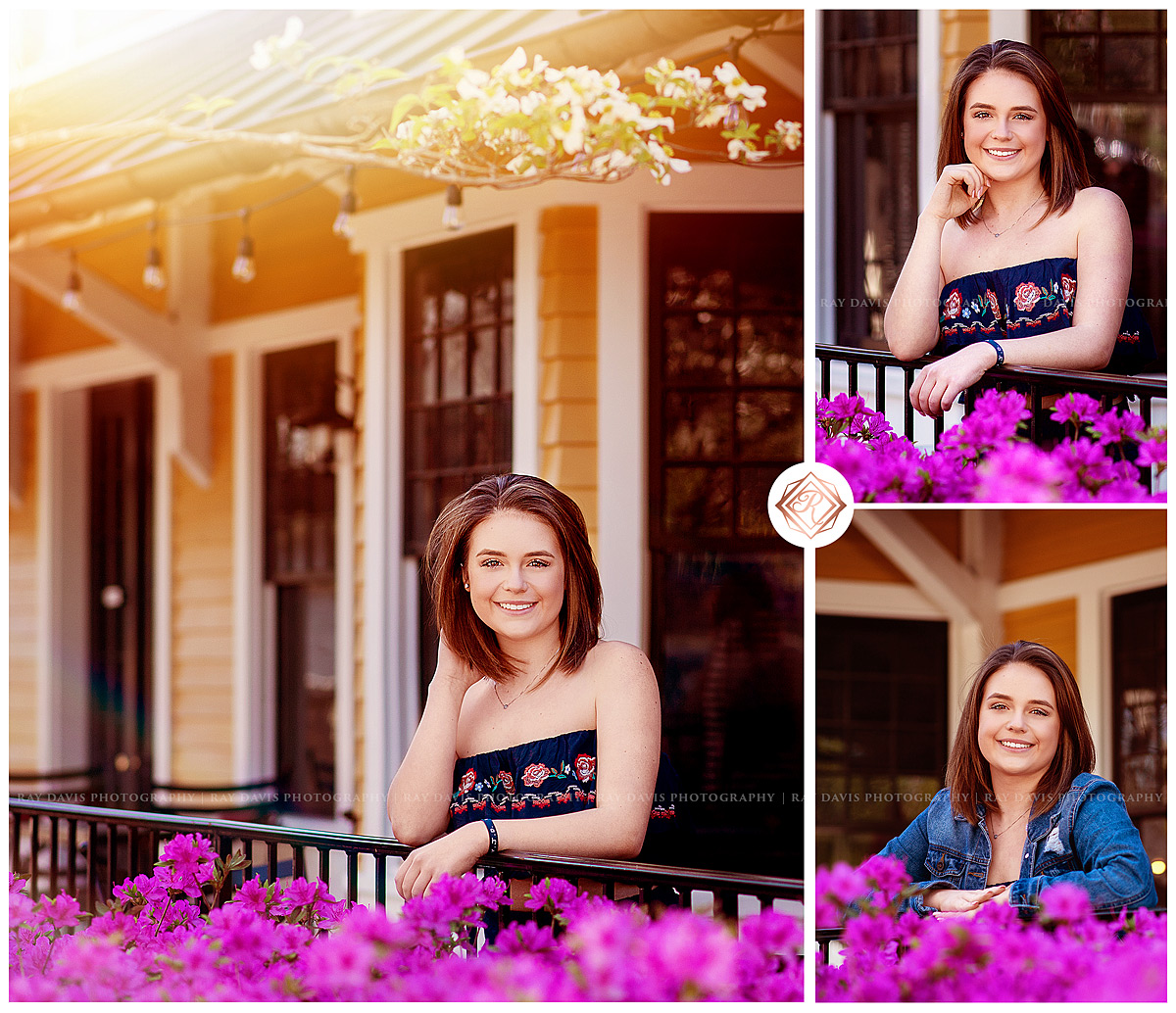 We traveled to The Village Anchor for her session in Middletown, KY one of the suburbs of Louisville. She chose the basic session which includes 1 outfit, but she was able to mix up her look with a jean jacket and a lace duster. She also brought along her favorite furry companion. We included a few fun portraits with her pet dog. I always love to be able to include fur babies during senior pictures! (Please tell me if you'd love to include your puppy or furry pal during your session – we'll make it happen! Senior Pictures with dogs are my favorite!) Her little Maltese was the perfect little poser!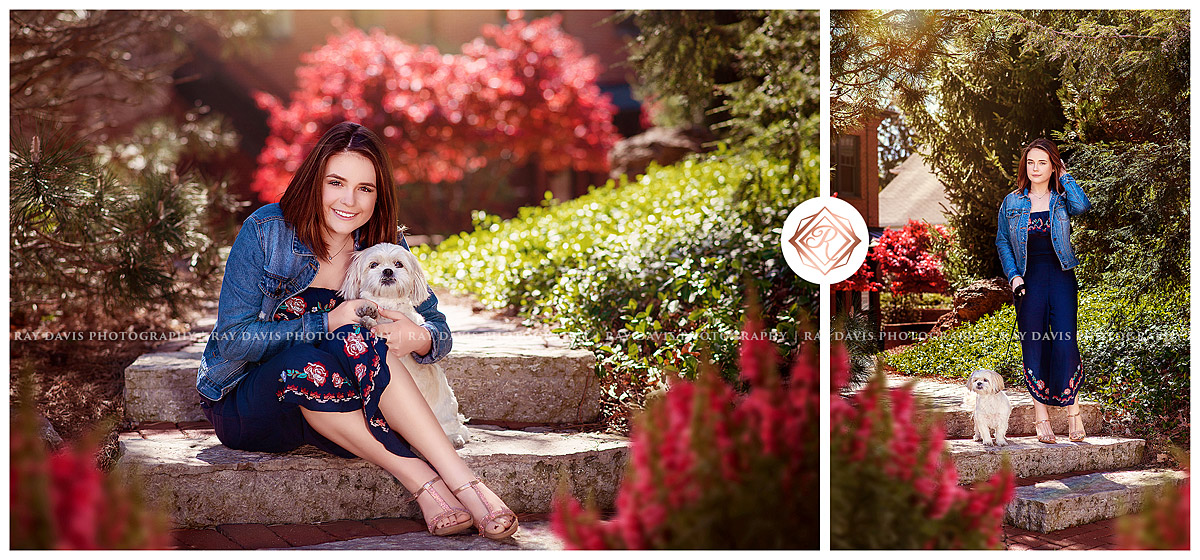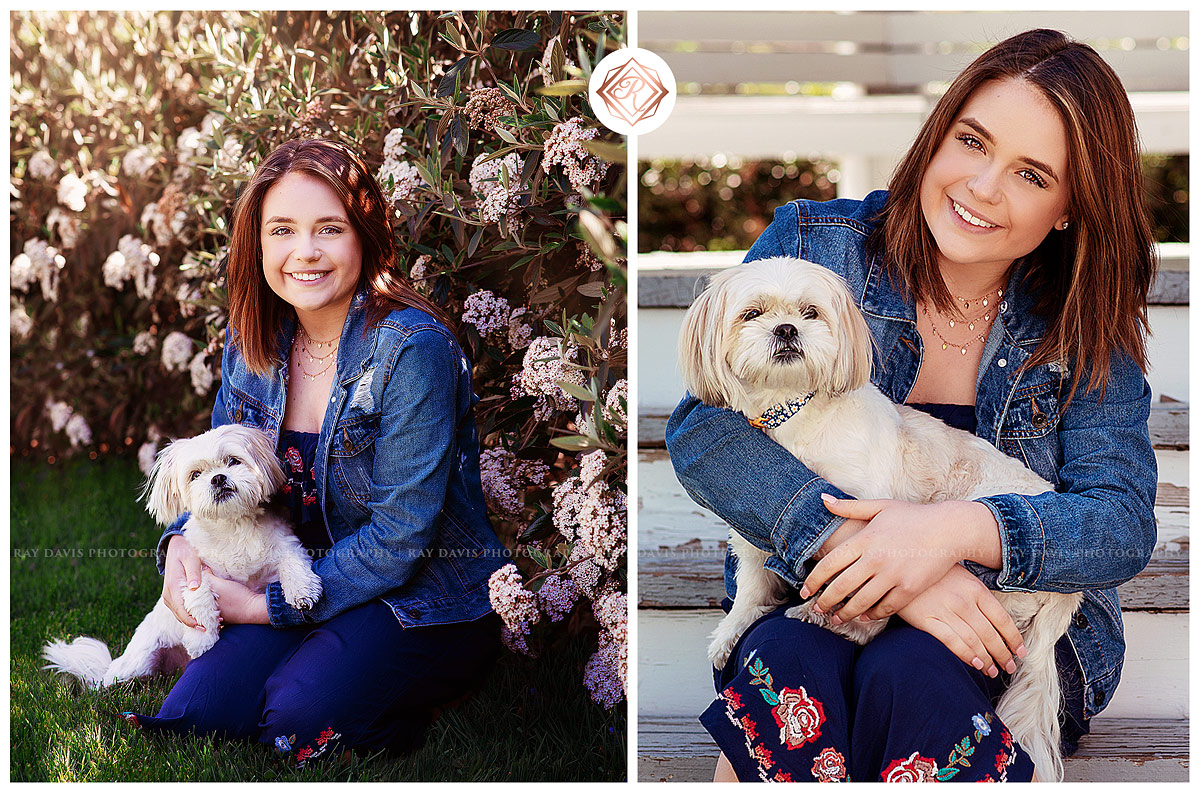 If you are thinking about Spring senior pictures and are short on time – you can be sure to get several looks just like Alina. Her session was my basic 45 minute session with 10 resulting images to choose to purchase. As you can see – we were able to get a great variety of looks – including a more professional headshot for that linkedin profile.
If you are a busy high school senior or a parent of high school senior short on time, please reach out to book a Spring senior portrait session. It takes less than 1 hour of your time to have lasting memories of this great achievement in your/their life.
Louisville Senior Photographer, Ray Davis Photography, captures a spring senior photosession in Achorage by The Village Anchor. These Spring senior pictures feature a high school senior girl and her pet Maltese dog.