Louisville Tween Photographer – Why You Should Book A Personal Photosession For Your Tween Daughter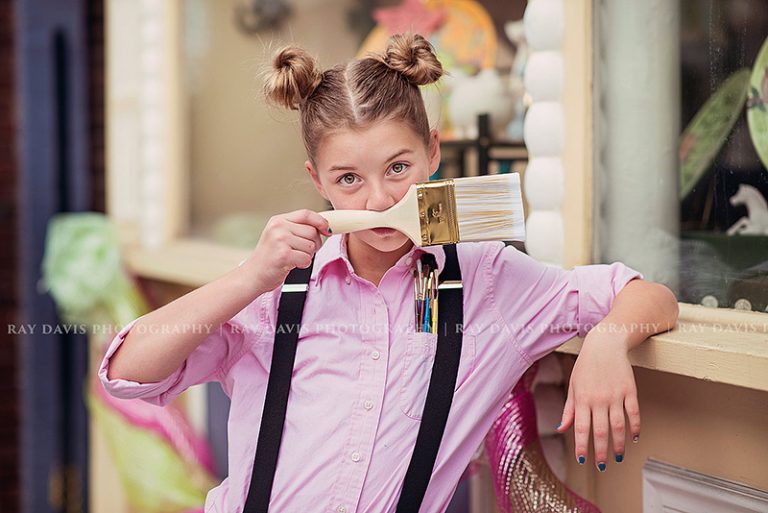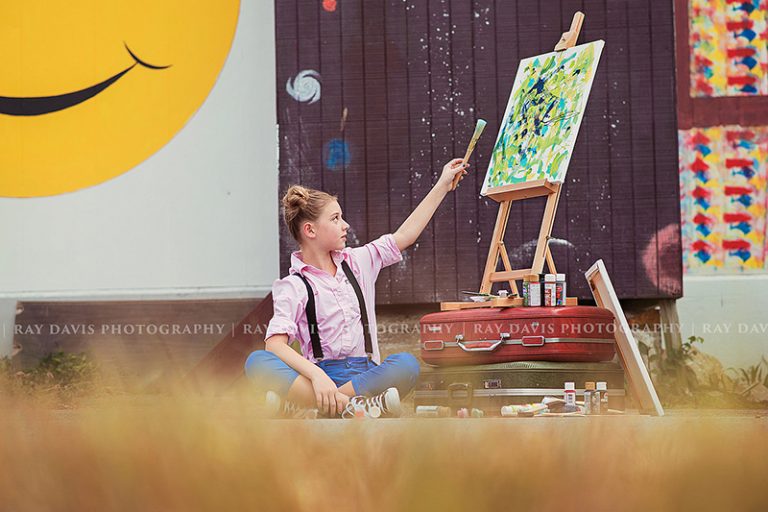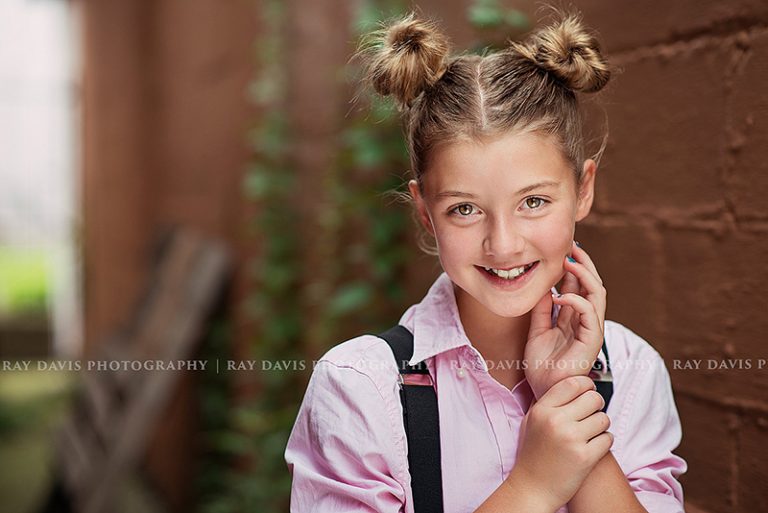 Why schedule a Tween Photography session?
You are a Mom of a tween – a child between kid to full on teenager. For girls this period usually starts around age 8 through 13.This is a time of exploration and awkwardness. It is during this time that many important decisions are made that help mold who the will become as an adult.
That is why it is so important to photograph children in their pre-teen years.  Photography is a medium that helps boost self-confidence and connection to friends and family.
It is a visual reminder that they are loved and valued. It allows them to see how special and radiant they are as they search for the answers to who they are and who they will be.
Sadly, I often find that parents of tweens are lost on the world of "busy" – missing major milestones of their kid's childhood. Somewhere along the line family portraits stopped happening as often and they have HUGE gaps in professional photos of their child.
As a photographer, a daughter, and future mom, this breaks my heart. I have worked with families that have lost children that wish they'd had more images to remember them by than a year book headshot – their goofiness, what they were into and more. I have worked with high school seniors having professional portraits for the first time and have no images of their childhood due to hard drive crashes. I've had other high school seniors and Moms that never had images but wished that someone had taken them to have a portrait session during their awkward tween phase to boost their confidence and self-value when they needed it most.
Don't wait to preserve these memories for your child and for you. Don't think that she already knows she's beautiful. Show her. Validate her. They grow up so quickly and we never know what tomorrow brings as dark as that is to say.
Below is one of my all time favorite Tween sessions with April! This tween met me at one of my Portrait Day Events and decided to book her own custom session about what she loves to do most – PAINTING! Check it out below!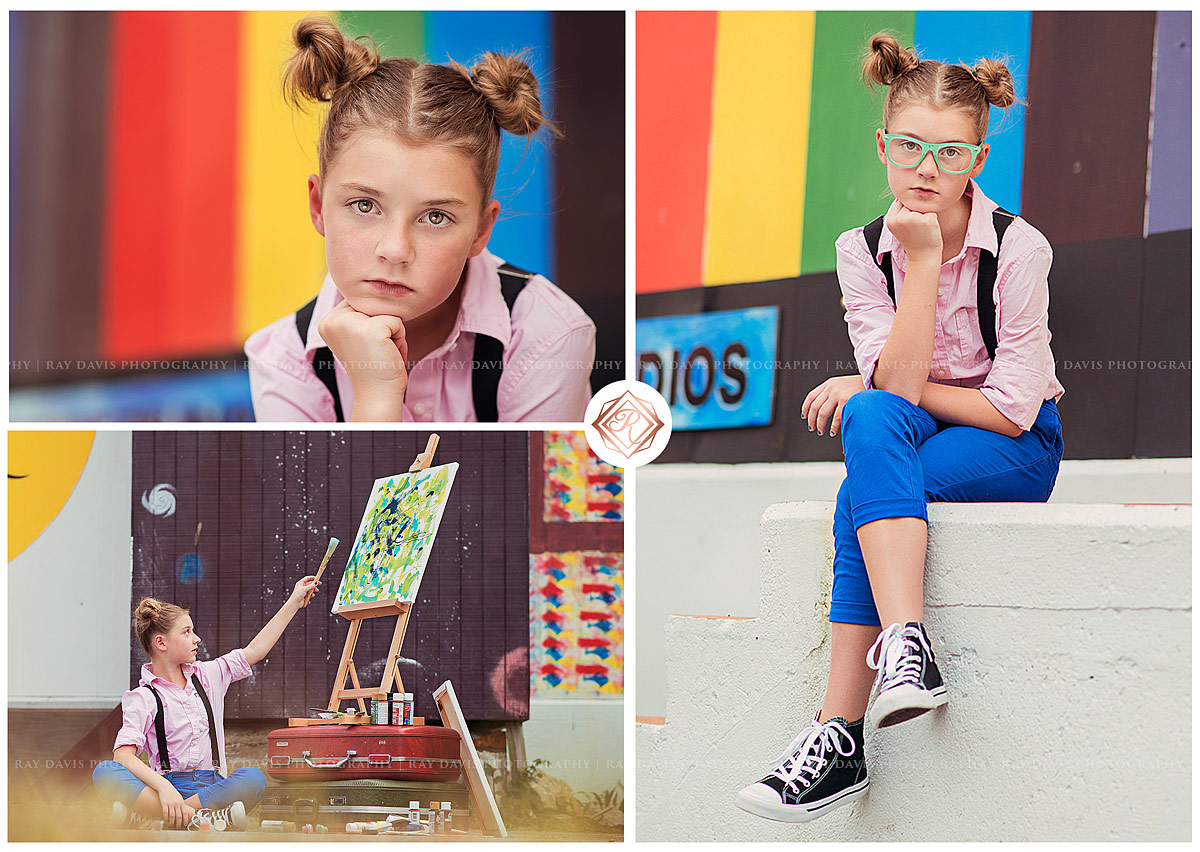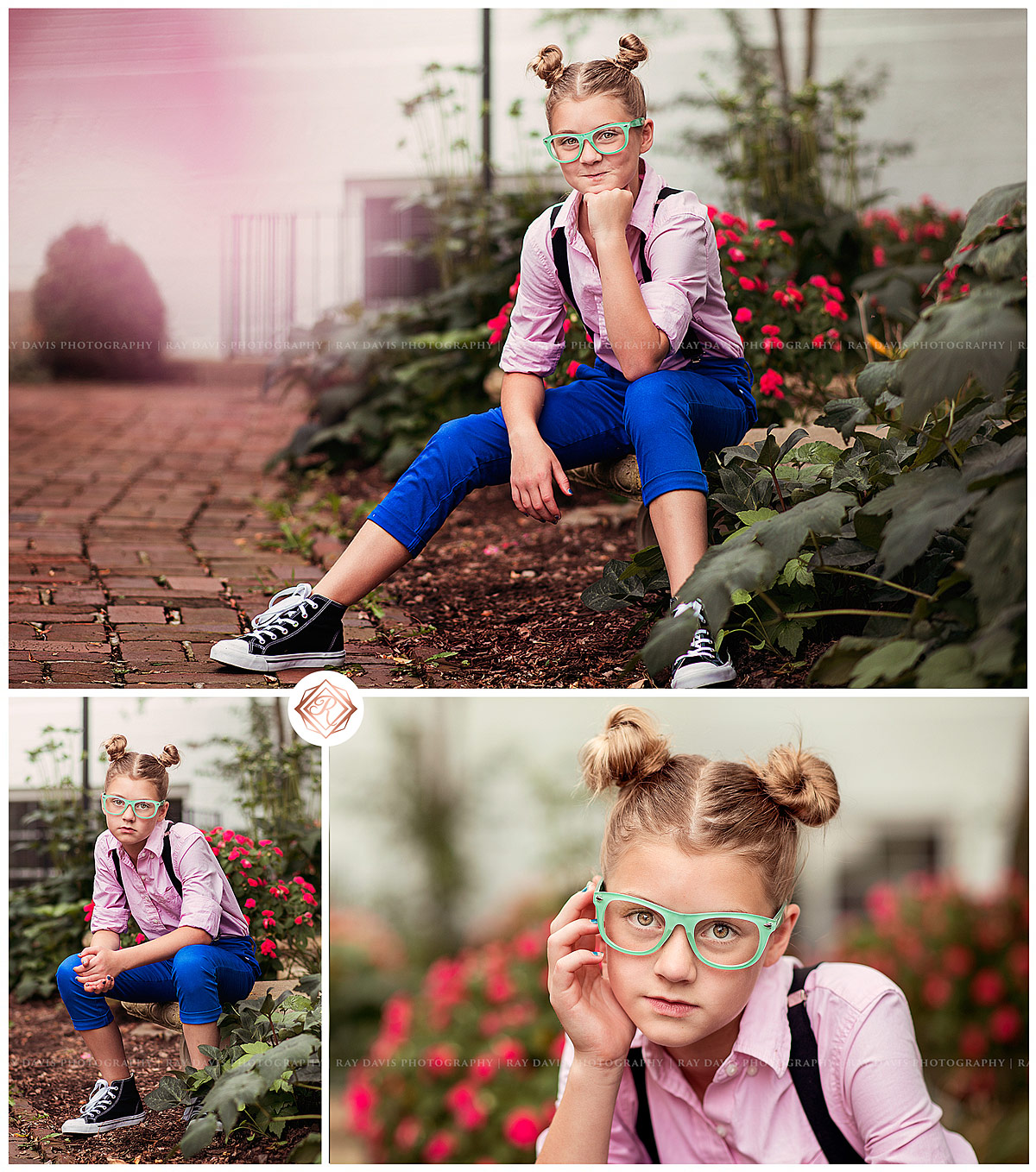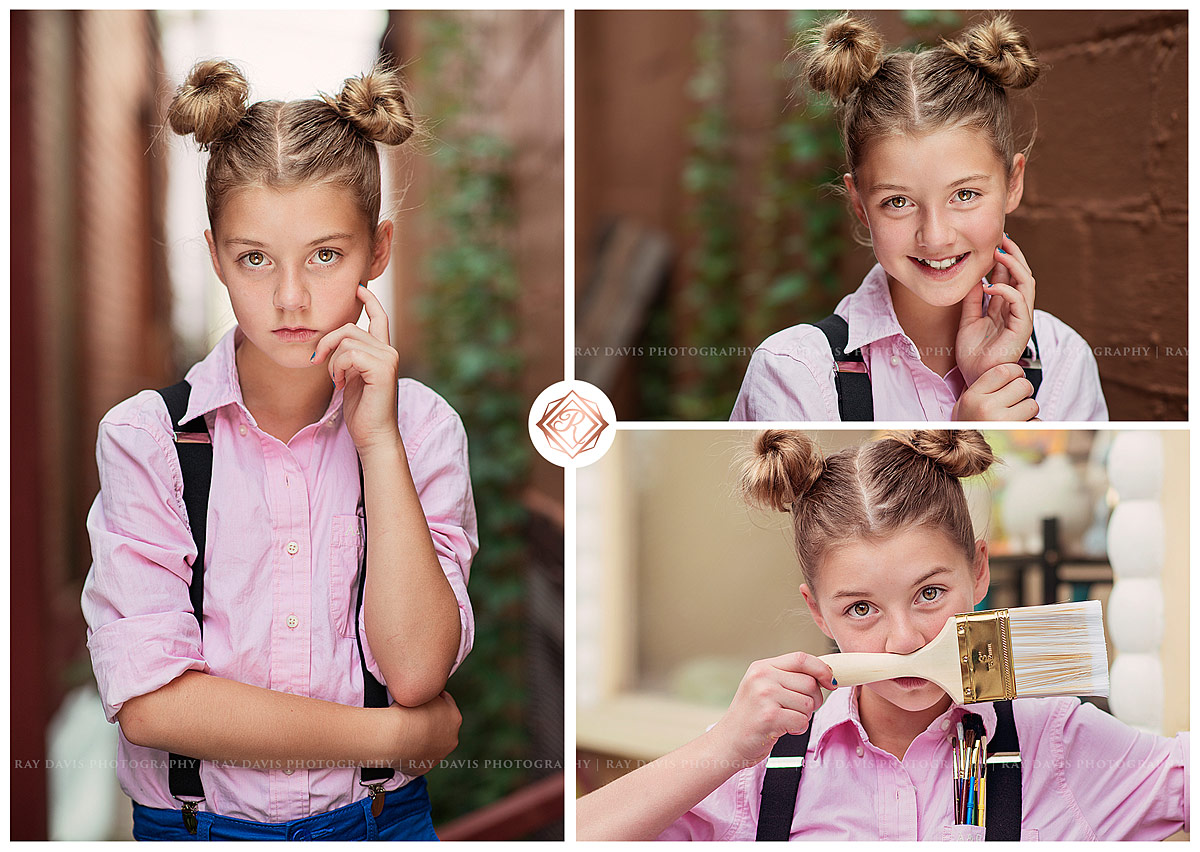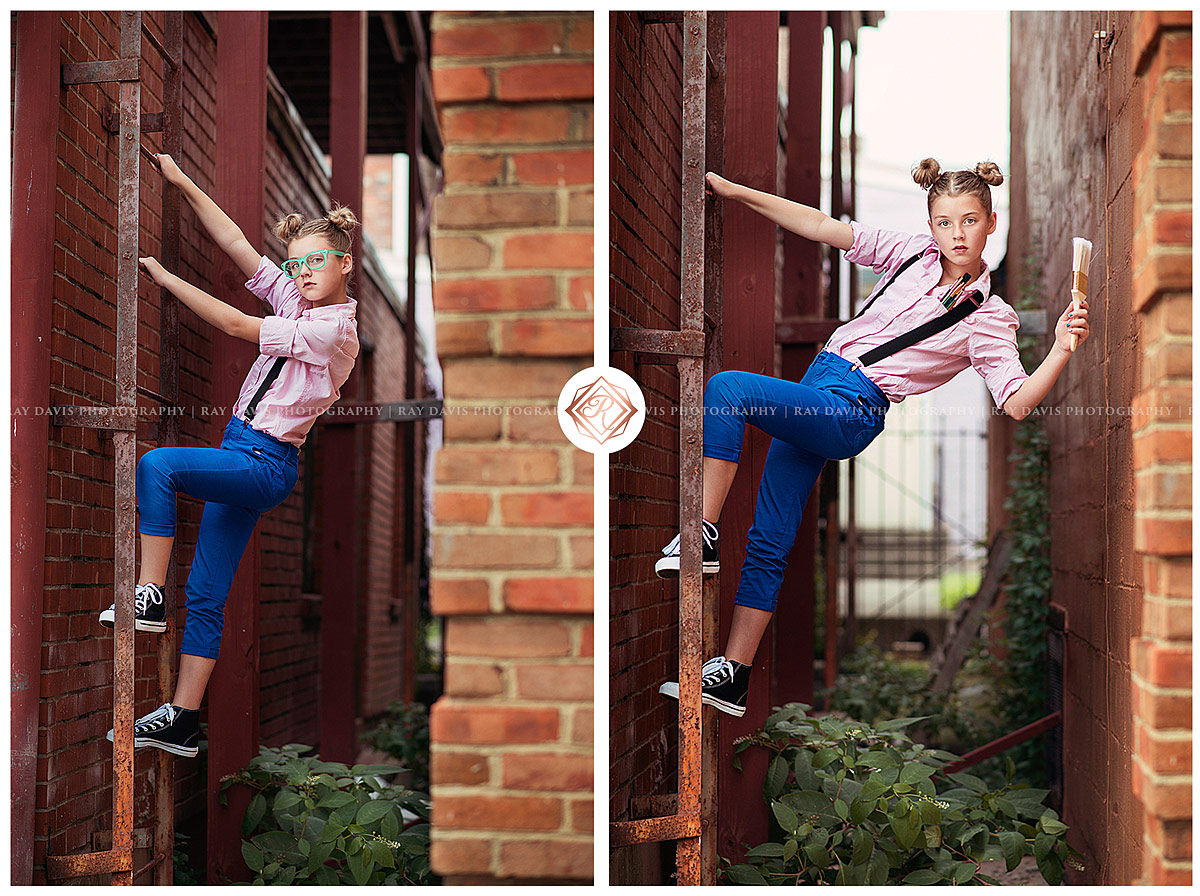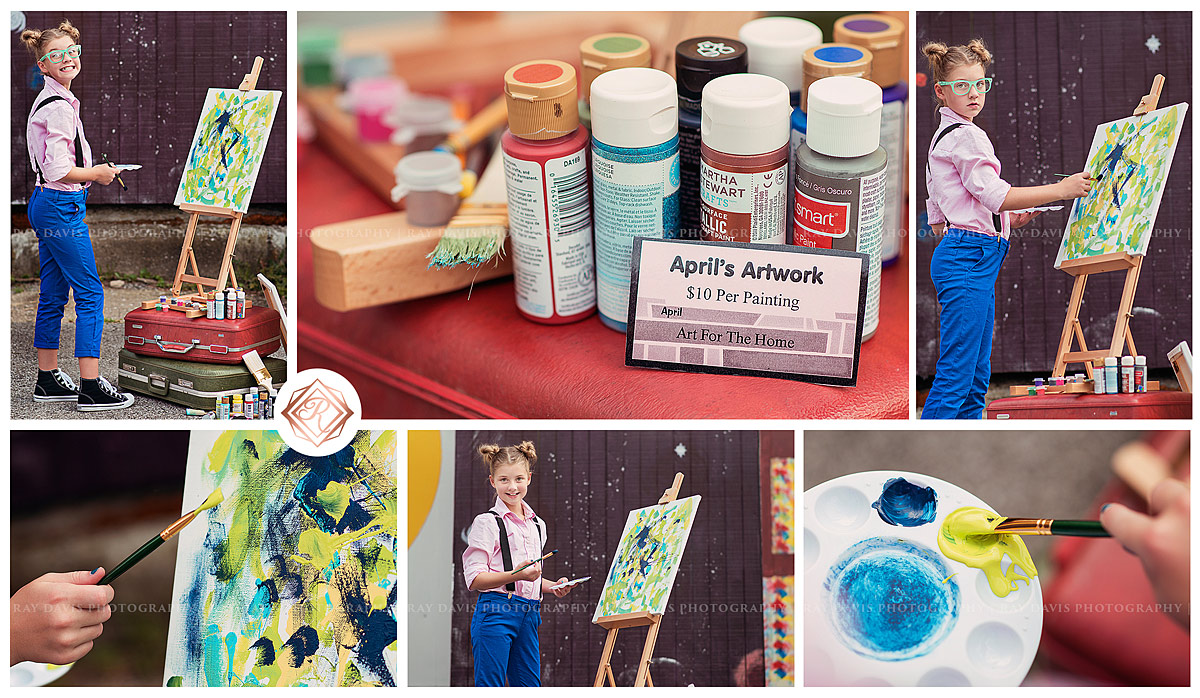 If you have read down this far – please think about booking a tween photo session for your child.
I would love to create memories for you and boost your child's self confidence. I want to help you celebrate them. You can start by booking a consultation with me here and get updated professional images of your child today. 
Or you can join my Radiant Portrait Program and never miss a stage of her childhood again. You can learn more about that here.
Each of us Shine Radiantly in our own way and I want to help you SHINE that light!
Louisville Tween Photographer, Ray Davis Photography, discusses the importance of childhood photos. Empower you little girl to feel confident through the power of a portrait. Schedule your child a photo session to celebrate her achievements and milestones.