From Start to Finish – Your Senior Portrait Session Timeline
from start to finish: Your Senior Portrait session timeline
The school year is starting and high school senior pictures are on your to do list, but you haven 't a clue where to start.
I want to make the whole process a  breeze and load off your shoulders. So I am sharing my senior portrait experience timeline with you on what to expect during a senior session with Ray Davis Photography. If you are a parent of a high school student or a junior/senior this year then this post is for you!
Starting with Step 1:Schedule your Free Consultation!
Before we start this journey together I would like to meet with your senior and pre-plan our session together and see if we are a good fit – no strings attached.
I recommend you reach out for your high school senior portraits as early as possible! If you are a Junior – I highly suggest reaching out between April-July before your Senior Year starts. This gives us plenty of time to plan your session for any props, location permits, and more. 
At the consultation I will provide you with a session guide which also has my timeline and what to expect. You will also receive my investment guide so that all pricing is transparent. If we decide that I am a good fit for you – then we will look over our combined calendar to find a date and time for your senior session that fits in to your family's busy schedule.
At the end of your free consultation you'll receive the following:
– Paid Invoice of your Session of Choice
-Contract
-Session Guide
-Investment Guide
Step 2 – Your Senior Portrait Session
Your Senior photosession is the fun part. We will have a fun relaxed time while traveling to your session locations and I will guide you through.
Be sure to:
– Pack shoes (bring comfy shoes to wear in between and while traveling to our locations)
-Remove any hair elastics on wrists (seriously they are evil)
-Drink plenty of water the day before and bring a bottle to stay hydrated
-Bring hair spray if you have it
-Lip Scrub – this stuff does wonders for those of us that prefer our natural lips
-Pack any accessories and props the night before so that you don't forget anything
Relax, I will walk you through and guide you through posed and more candid photos. To Parents I ask that I be the only director during the session so as to not overwhelm your teen so that they are comfortable being who they are. I recommend choosing the deluxe Senior Portrait Session to get the most variety and outfit changes from your session.
Step 3 – Your View & Order Appointment
Scheduled after your Senior Session, this 1 hour View and Order appointment takes place in the comfort of your own home (unless prearranged).
Before this appointment I recommend reviewing the investment guide and to think over any gifts or special products you would like to purchase for yourself or grandparents.
To start clear space around your TV and make sure there is ease of access to your HDMI port (or let Ray know if you'd prefer she provide an alternate way to share your images with you).
I'll show you a short video of your senior portraits – similar to this slideshow video here from a past Senior.
Then we will go through your professionally edited photos and we will sort through them together.  You will have sheet of printed thumbnails of your pictures. I bring 3 copies. One for the Senior, One for Parents, and one for your final order.
As we go through your images I will ask you to mark the thumbnails with a "star" for a must have and a "check" for any maybes. This can vary between Child and Parent which is why we bring them together to determine the final order. Your resulting number of final favorites will help direct you to the portrait collection that best fits your needs.
As a reminder your order is placed at this time. For those of us that have trouble making decisions – I do allow a 24 hour period after your viewing if you need more time or a last minute change. After the 24 hour period all orders are final and cannot be changed or refunded due to the nature of the custom order.  If you need even more time – there is a $50 fee to schedule another order appointment as these images will NOT be available online until your images have been purchased.
Step 4- Order Delivered!
Depending on your order, it can take 1-3 weeks for your order to be delivered. Your orders are carefully inspected by myself and then personally delivered to ensure they arrive to you safely. 
That about covers the personal Senior Portrait Session Timeline – but I also offer 2 special additional sessions for all my seniors!
Family Portrait Day – this is a Day held in the Fall for all my senior Families to be able to have a quick family portrait. Its a 20 minute session slot and is first come first served, but every senior family gets a free spot.
Graduation Portrait Day – this is the last mini session event that my seniors have a free spot to. This session is 20 minutes and allows for cap and gown portraits, as well as college t-short announcement photos. It is at this time we can also design and order Graduation Cards.
That covers it! As you can see, being your photographer is a full year journey during your child's senior year. I want to help you preserve these milestone moments in your family's journey together.
Have more questions? I would love to talk to you about creating an amazing high school senior portrait experience! Just contact me here. Or learn more about Senior sessions here.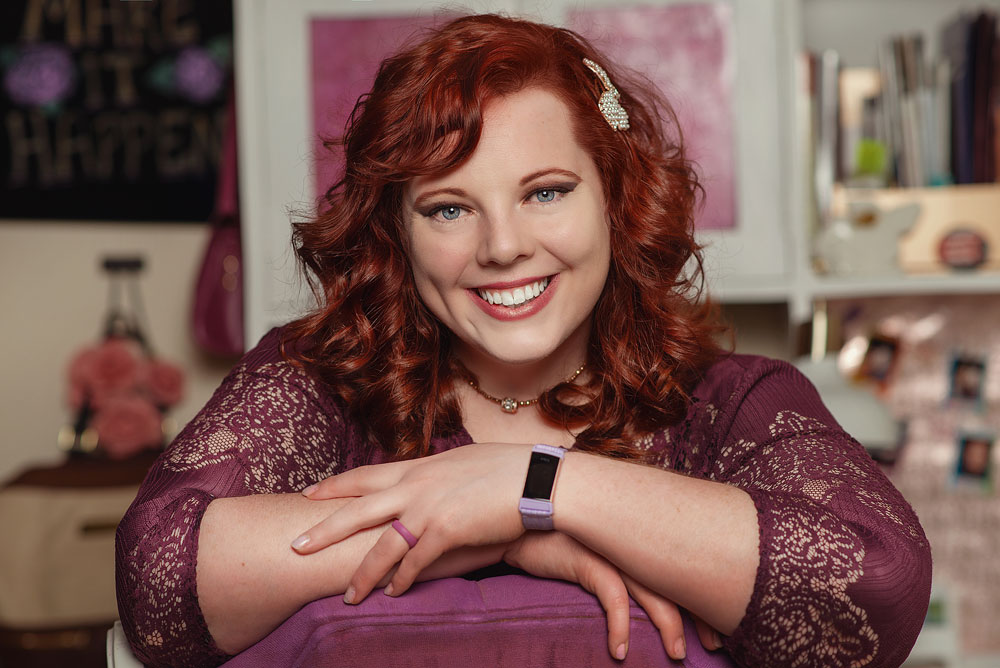 Start a chat with ray! – I am: