Photographer Function Meets Fashion | My Kelly Moore Bag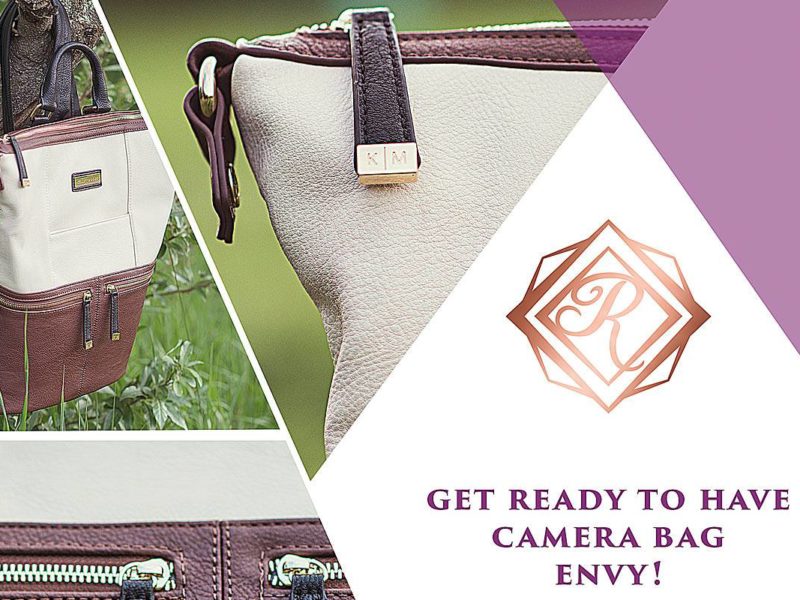 Trying something new for the first time can be a bit scary.
I'm the type of person that finds that one shoe brand and make at the Carnival and re-purchases that same shoe for the next 5 years.
Why change a good thing, right?
But sometimes, that awesome and trusty sneaker isn't going to pair well with that cocktail dress for tonight's networking event.
Recently, my favorite camera bag said no more, and the hunt for a new bag was on. Now, you may not know this if you are not a photographer, but there are thousands of camera bag brands out there. However, there are very few that offer a stylish look and feel. My favorite brand? Kelly Moore.
Kelly Moore creates stylish, colorful camera bags disguised as fashion purses. My previous bag was a Kelly Moore. It had made my double life -photographer and business woman, such an easier transition. One bag to rule them both. It definitely had double the abuse because of this and it put up with it like a champ. However, I ran into one of the issues we brand/product worshipers fear the most – it was discontinued!
I was in shock! I messaged the customer service team to see if maybe they had an extra lying around or at the very least some left over parts I could use to patch up my much loved bag. Hey when desperation hits, you'll do anything for the products you love. You can't tell me you've never glued back together your favorite vase or sewn back a favorite shirt once or twice.
Kelly Moore, once again shocked me. They sent me this beautiful new bag offered in their line of products called "The Woodstock". The woodstock, like my previous camera bag, is a backpack. They have lots of cute one shoulder options, but this gal prefers arms free and the chiropractor-friendly backpack option. It is perfect. I am no longer disappointed anymore that my bag was discontinued to make way for this. Each new bag is a wonderful revision on the last.
Pros of this bag: Large! It comfortable fits my Pro Camera Body unlike my previous bag as it adds extra height. It also has a beautiful vintage feel to it. The straps are actually soft and padded unlike my previous bag. It has pockets EVERYWHERE! There is a padded area inside to hold my ipad which is perfect for session reveals where I use a app to show my clients their images on their tele and do wall collage mockups.
Cons: Unlike the previous bag, there is no protective flap over the zipper. However, I am contemplating adding a clip to lock the zipper to a ring on the side of the bag. It's also not purple, but neither was my last bag. 
They are making leaps and bounds in photographer fashion+function. I highly recommend them. Their bags are high-quality and their customer service beyond superb. At least in this brand's case, I'll feel confident in purchasing any of their bags now and in the future.
Peace, Love, & Shutter Clicks,
Ray