Importance of Family Photo? – Berea, KY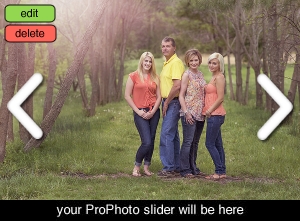 Family Photos are a Must!
I was recently approached by a family in Berea, KY to photograph not only their youngest daughter's senior photos (Check them out here!), but to also capture them as a family. Mom relented that this was the first time in years (10+) that they had had photos taken together as a family, at least professionally. I was so overjoyed that they had contacted me to be able to give them this wonderful gift of family portraits.
We went outdoors for this session to capture their love of nature. I loved chatting with this family and hanging out with these sisters. As you can tell from the images below they were not only adorable, but fun and high-spirited as well.  Also, Dad apparently has the green thumb when it comes to gardening. Those that know me, know that I have the complete opposite. I kill every plant that comes my way. Unintentionally, of course. Dad tried to reassure me that with a little training and a few tips up my sleeves – I could turn my black thumb into a green one. We'll see if he is right if I ever get the urge to take up gardening again. Sigh… those poor poor lilacs.
I am thrilled that I had the opportunity to photograph this lovely family. To capture their personalities before they grow up, before life slowly changes them into more mature people. It is only these images that will embody the spirit of who they were at this point in time. 
Please don't wait any longer to arrange a session for family portraits of your own family. When was the last time you had a family photo? Months ago? Years? It is so important to invest in images of your family. And Mom it is important that you are in the picture too! All you "Mom-togs" (Mom photographers) out there who may take images every day, ask yourself when was the last time you were also in the frame? Not only are these images important for you Mom, but they are also important to your children – and you need to be a part of that picture.
As you can tell this is something very important to me. As such, I have set up payment plans so that everyone can invest in a session from me at least once a year.  I also host several mini-sessions throughout the year based around different themes. The favorite is the Fall Family Minis. Even if you don't choose me as your photographer, make it a point to get that family portrait every year, because years from now and immediately after the session when you hold those images in your hand you will be so overjoyed that you did.