Wellness with Katya – Richmond, KY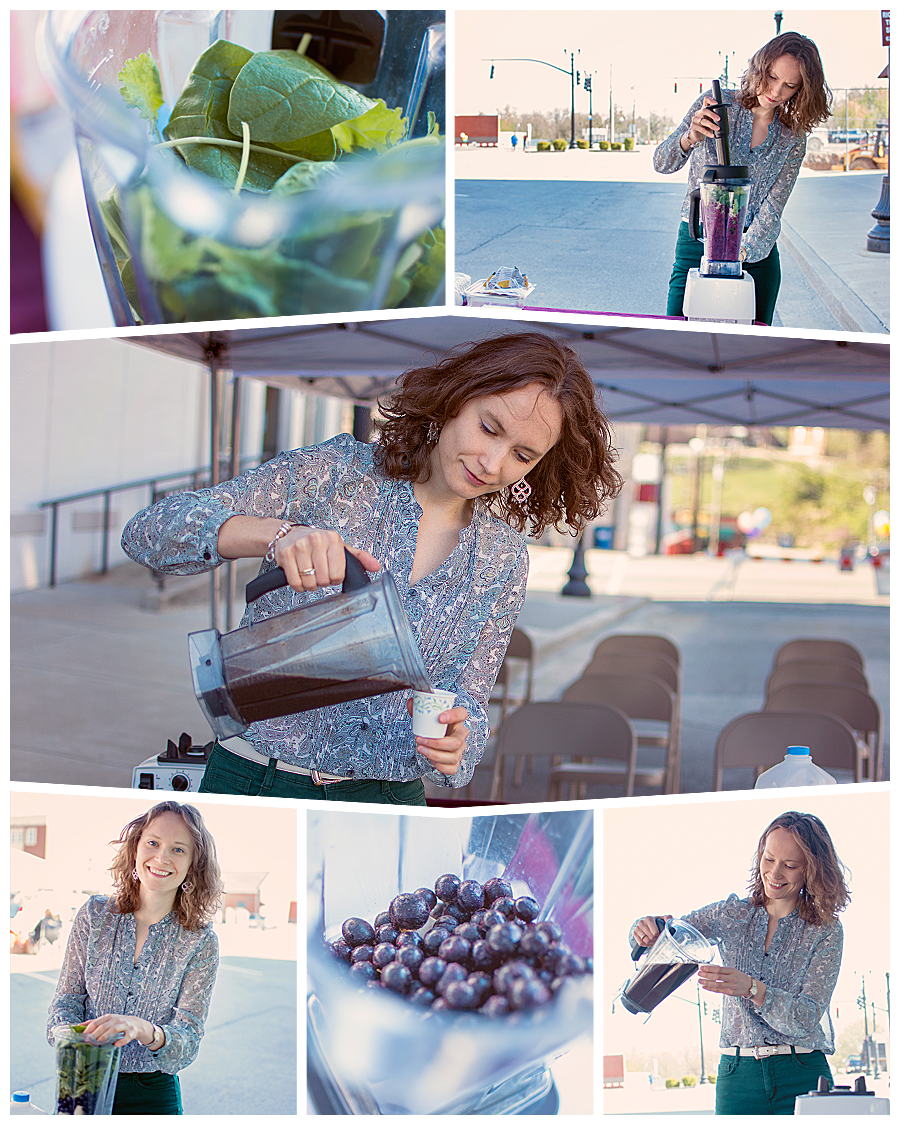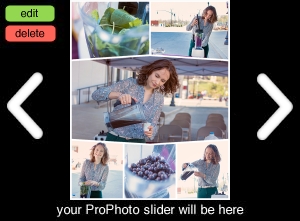 Small Business of the Month – Wellness with Katya
Today I am featuring the small business of Katya Trent – Health Coach, "Wellness with Katya". I will be featuring many more small businesses in the future every month so be on the lookout. Know someone you think should be featured, send me a message – details about the small business feature ( which includes a mini session from me) and my personal why are below the images. Check it out!
I recently went to the New Downtown Richmond Farmers Market to capture images of Wellness with Katya. Katya is a a health coach that I met at the Business Babes Society ( a group of women small business owners). Katya led a smoothie presentation at the Farmer's Market as part of the Farmers Market's Education Station. The Market offers a variety of seminars and workshops every Saturday. I've included some more information about the Downtown Richmond Farmers Market below the images from Katya's presentation.
Katya made a green smoothie at the Education Station to teach about clean eating and focusing on toxic free foods. Katya studied at the Institute for Integrative Nutrition and is avid about helping you achieve your health and fitness goals through the lifestyle change of nutrition. She helps guide and support you through these changes, which trust me …. I know giving up those oreos can be hard, but it is a step you need to take for your health. Having someone there to coach and guide you and keep you on track is essential for forming new health habits.  It is vital for not falling back into your old routine which is where many of us fail when we try to tackle that new diet on our own. 
You can check out more about Katya on her site www.wellnesswithkatya.com and look into her variety of programs. You can also follow her on facebook where she shares articles and health news with you in your feed. Her basic individual program is six months. That is six months of support and learning more about the foods you are eating and how they impact your health good and bad.
Below our some images of Katya's Smoothie presentation. This smoothie was delicious for something so simple to make! To recreate it your self, Katya was kind enough to share the recipe here.
---
New Downtown Richmond Farmers Market
Now the New Downtown Farmers Market deserves a mention as well. The new Farmers Market is open on 1st street in Downtown Richmond every Saturday till October 31st. Now this is not your typical farmers market. It hosts a variety of hand made items and vendors outside of your typical farmers market. The idea is for it to be your old time market where people would come to sell their handmade crafts, their food, and their goods. This means you have a variety of artists, painters, family farmers, and crafters. Their goal is for all aspects of home-steading to be presented and available to the local community. Many local small businesses are getting involved and giving special offers to Farmers Market Patrons – so it is well worth your stop this Saturday.  While I was there at the Education Station capturing images of Katya, I also stopped to take some images of some of the other booths set up. It is small, but rapidly growing. I definitely see this becoming a bigger event in the near future.  Don't worry, I know I've been long winded, but the information about the Small business Feature of the Month is after these fabulous pics of some of the amazing vendors and farmers at the market.
---
Now what's the hub-bub about the Small Business of the Month Feature?
The growth of my photography business came with a lot of help. One of those amazing helpers was the late Michael Rodriguez (Director of the Small Business Development Center), who passed away quite unexpectedly.  His smile and charisma were catching.
At a recent meeting with the Business Babes Society in Richmond, KY, we toasted to Michael's bright life, charming smile, and unending dedication to help those around him.  Many of the business babes received aid from Michael, who was influential in the the development and growth of their businesses.  We shed tears and raised our hands, each holding one of his favorite "Poppy's Doughnuts" to toast his life.  Throughout his career, Michael helped bring many small businesses to life across Kentucky.  He helped draft business plans, offered valuable critique, and gave classes on the necessary small business tools that we would otherwise never have had any access to.  He was passionate about helping others achieve their dreams of owning a small business.  He even won awards for doing so.
With his passing, I want to do what I can to help keep his passion of helping other small businesses alive.  As such, for all the small businesses out there – especially those who received aid from Michael – I want to help highlight and share their stories with you.  I want you to know who they are, why they do what they do, and what it took to achieve their goals.  Selected businesses will be highlighted as my "Small Business of the Month".  They will receive a free mini session from me as well as a blog post sharing their story.  If you know of a business that you would love for me to feature, please send me a message.  Note: Must be a local business in Kentucky.
I look forward to going through all the messages and who you want to see featured. It is going to be a tough call every month, but please send in your recommendations!